Our articles may contain affiliate links. If you buy through these links, we may earn a small commission. Prices are correct at time of publishing.
By Jasmine Teo Published September 4, 2023 Updated September 5, 2023 Bookmark Bookmark Share WhatsApp Telegram Facebook Twitter Email LinkedIn

This face mask is practically made for the camera. I was fascinated when I stumbled upon a video of Karyn Wong with what looked like a regular face mask on. Then the Love 972 DJ-host sprays a mist on her face and, like magic, the face mask dissolves into her skin. You may think it looks like a new TikTok filter, or perhaps even CGI, but it isn't — the disappearing act is real.

I found out later that Karyn's latest beauty find in question is the Dermarssance Highprime Collagen Film & Mist Kit ($149 from The Wonder Shop).

Each bundle set comes with a dissolving collagen mask in the form of collagen patches for different parts of the face — forehead or neck, cheek and eyes — so you can choose to use them all or individually. Each thin layer of film is packed with hydrolyzed collagen and hyaluronic acid for increased skin elasticity and hydration, and reduces the appearance of fine lines and wrinkles. The kit also includes a bottle of Dermarssance O To Rocket Collagen Serum Mist, which has anti-oxidant and anti-inflammatory properties, and its main ingredients like blue tansy oil, pure oxygen and collagen also regenerate and soothe the skin. The serum mist is also crucial in the whole process— you're meant to spray it on your face after putting on the collagen film as the mist aids in the 'melting' and absorption of the collagen film.

Intrigued, I tried it out for myself.

There are instructions on the packet to follow, but it's important to note that you have to take extra care to remove not just the transparent plastic sheet, but also the thicker white film. Otherwise, the collagen film can't work its magic properly. After placing the various collagen films on my face, I mist away — and yes, it disappears like magic into the skin as I'm spraying the serum. It's almost like watching a beauty filter IRL.

Theatrics aside, does this collagen film and mist kit actually do the job? Well, my face feels plumper, fine lines seem less obvious, and my complexion is glowy (hello, 'glass skin'!). It's as if I've just gone for a facial — and it only took a couple of minutes at home. My face does feel sticky for a few minutes (I guess it's all the collagen goodness getting absorbed into the skin). I wait a while before I apply sunscreen (I did this as part of my morning skincare routine), and am happy to report that the sunscreen glided on more easily than usual.

Overall, there are pros, like what a fantastic time-saver this is. You get the post-facial glow and plumpness in a few seconds — that's even faster than putting on a sheet mask. Of course, the theatrics behind it is fascinating — and it doesn't hurt that it's TikTok- or IG-worthy, too.

On the downside, the $149 price tag may be a little steep for some, though admittedly, the Dermarssance O To Rocket Collagen Serum Mist it comes with is already worth $79, and can be used on its own for an added collagen boost. But with just total of 15 collagen sheets in this bundle, I'll be saving this for special occasions (or dire situations).

If you're on the hunt for collagen products at more wallet-friendly prices, consider face masks infused with collagen or collagen essences instead. While they may not have pure collagen like the Dermarssance product, these will do the job to bring a youthful glow to your skin as well.
More collagen masks to shop
Mediheal Collagen Essential Mask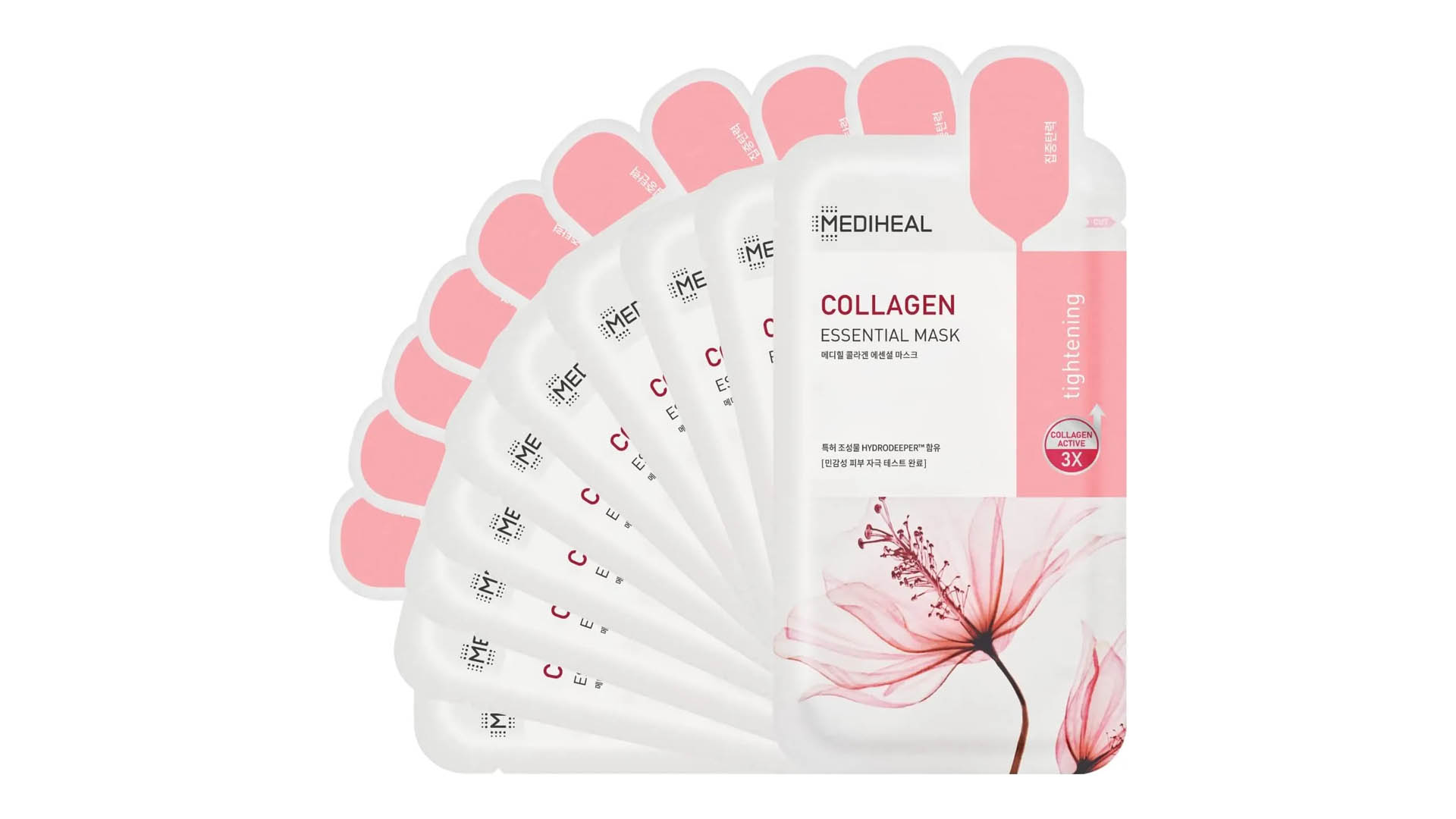 If it's good enough for BTS, it's good enough for us. In fact, Jimin revealed to Vogue recently that he packs the brand's tea tree mask with him when he travels ("This is not a paid commercial. My money, my purchase!"). But if you're after firming and lifting properties, Mediheal's collagen essential mask is infused with three types of collagen that will do the job. Stocking up in bulk? Consider this bundle deal for 30 masks on Amazon. Mediheal Collagen Essential Mask (pack of 30), $87.59. Buy it on Amazon
Mario Badescu Super Collagen Mask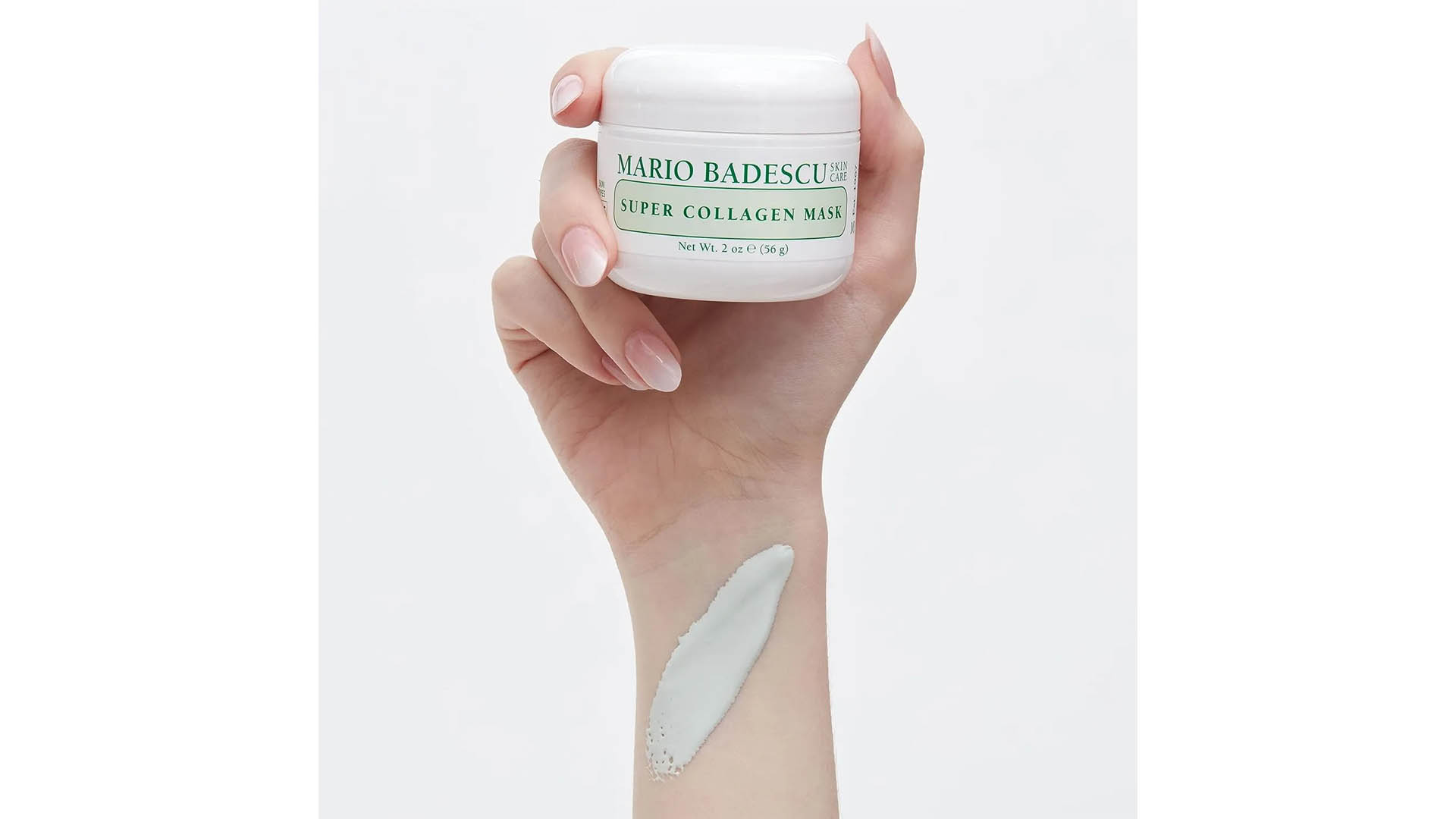 This clay-based mask supercharged with collagen helps tighten, brighten and purify skin, even sensitive skin. It retails for $32 locally, but we found an online alternative at a fraction of the price. Mario Badescu Super Collagen Mask, $25.57. Buy it on Amazon
LAC Taut Radiance+ Collagen Infusion Mask
Say hello to brighter and moisturised skin with this sheet mask infused with collagen-enriched essence. LAC Taut Radiance+ Collagen Infusion Mask (5 pieces), $50.50. Buy it on Amazon
Matrigen SS Collagen Reverse Volume Pack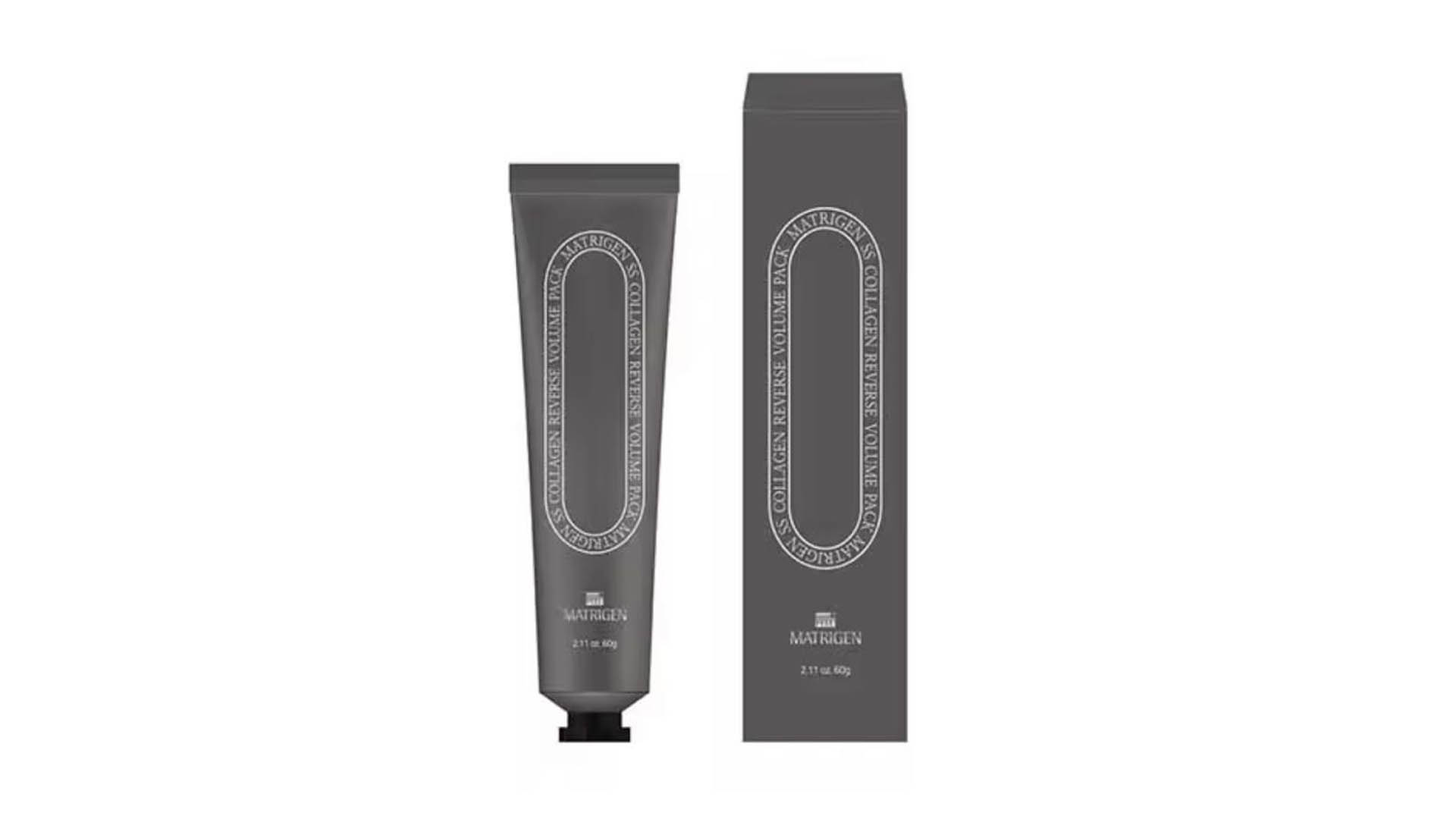 Apply the product, which purports to have 70 per cent collagen, wait for 30 to 40 minutes for the gel to solidify into a membrane that you can then peel off.  Matrigen SS Collagen Reverse Volume Pack, $38. Buy it on Lazada