Our articles may contain affiliate links. If you buy through these links, we may earn a small commission. Prices are correct at time of publishing.
By Delfina Utomo Published September 13, 2023 Updated September 14, 2023 Bookmark Bookmark Share WhatsApp Telegram Facebook Twitter Email LinkedIn

The hype may be all about Barbie these days but this equally beloved toy line deserves some time in the spotlight too. Polly Pocket is the name synonymous with the tiny treasure trove of compact sets in the shape of hearts, stars and shells. There's something delightfully nostalgic about those pint-sized worlds that Polly Pocket and her friends inhabit.While on the topic of friends, take a trip down memory lane with this collector's Polly Pocket that recreates the famous Central Perk cafe in the sitcom Friends. The compact is even in the shape of a coffee cup.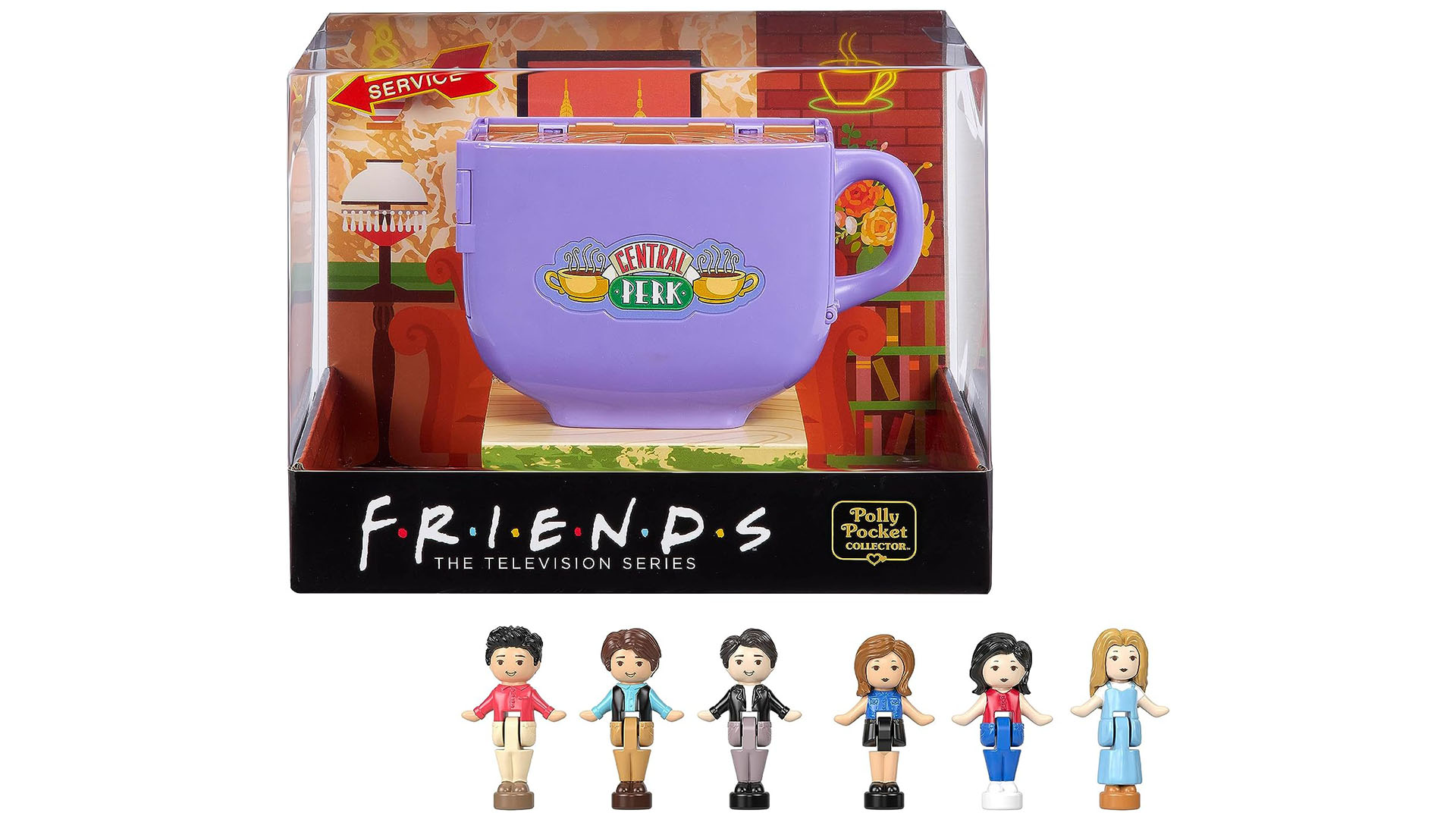 Polly Pocket Collector Friends Compact, $139.61, Buy it on Amazon
Yes, it's not the cheapest toy out there but it's a collector's item okay? Besides, the set comes with the whole main cast in miniature form along with assorted accessories (think: Thanksgiving turkey), and iconic sets on the actual TV show.
Polly Pocket toy sets may be small, but it's a big deal in the world of miniature marvels. Check out some of the other classic miniature sets from Polly Pocket and other toy brands you can find that are no longer in stores. 
Polly Pocket Keepsake Collection Mermaid Dreams Compact
Shimmering holographic curtains and seashells galore, this under-the-sea themed compact is one for the dreamers. 
Mermaid Dreams, $44.04 (-6%), Buy it from Amazon
Polly Pocket Keepsake Collection Starlight Dinner Party Compact
This compact has influenced my adult life more than it should – as a kid I'd imagine my adulthood to have giant fridges, impressive light fixtures and amazing dinner parties. Today with my Phillips Hue dining lights, Fisher & Paykel double-door fridge and above average cooking skills, I think I've made it.
Starlight Dinner Party, $66.84, Buy it from Amazon
Polly Pocket Keepsake Collection Starlight Castle Compact
If princesses, castles and fairy tales are your thing – this compact is one straight out of your fantasies. Cue Taylor Swift's 'Love Story'.
Starlight Castle, $63.84 (-16%), Buy it from Amazon
Sylvanian Families Large House with Red Roof Deluxe Set
Another popular miniature line is the Sylvanian Families – famous for the cute animal families sold in sets. The best part about buying a dollhouse is that you can fill it in with furniture. Unfortunately, you have to purchase that separately hence there goes all your adult money… 
Sylvanian Families Red Roof House, $139.42, Buy it from Amazon
Calico Critters Pickleweeds Hedgehog Family
The best-looking Sylvanian Families crew there is in my opinion – look at all that hair.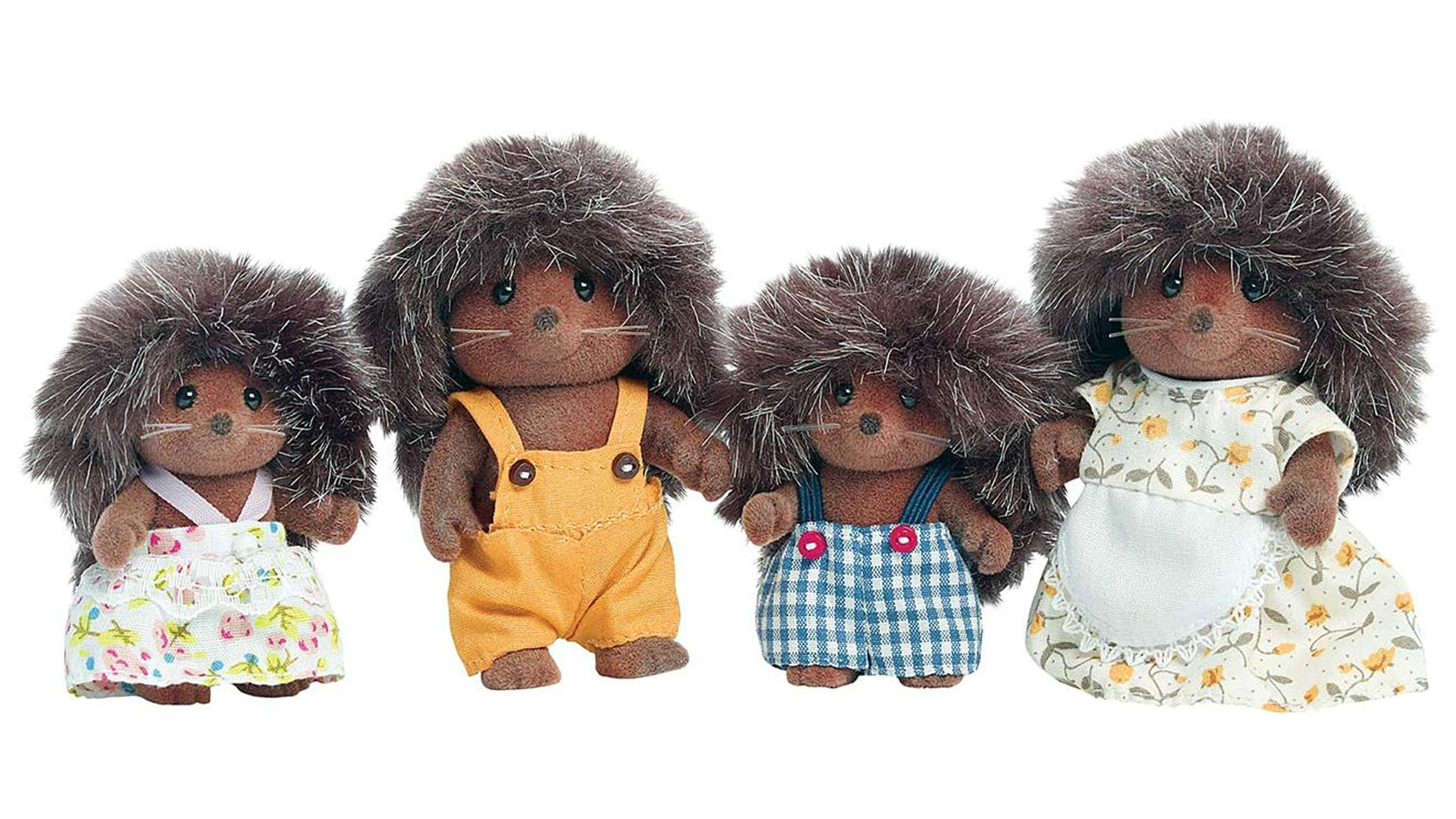 Hedgehog Family, $35.80, Buy it from Amazon