Our articles may contain affiliate links. If you buy through these links, we may earn a small commission. Prices are correct at time of publishing.
By Delfina Utomo Published October 2, 2023 Updated October 3, 2023 Bookmark Bookmark Share WhatsApp Telegram Facebook Twitter Email LinkedIn

In the ever-evolving world of stationery, where pens are no longer mere writing instruments but fashion statements and notebooks are personality extensions, there's a Japanese brand that's known for its understated yet remarkable creations: Penco. 

The name might not ring a bell for many in Singapore, but the history of this storied brand in Japan started with a simple ballpoint pen from USA. The pen inspired the aesthetic for the range of stationery – a quick browse of the products and you'll see the retro-tinged American mid-century modern influence.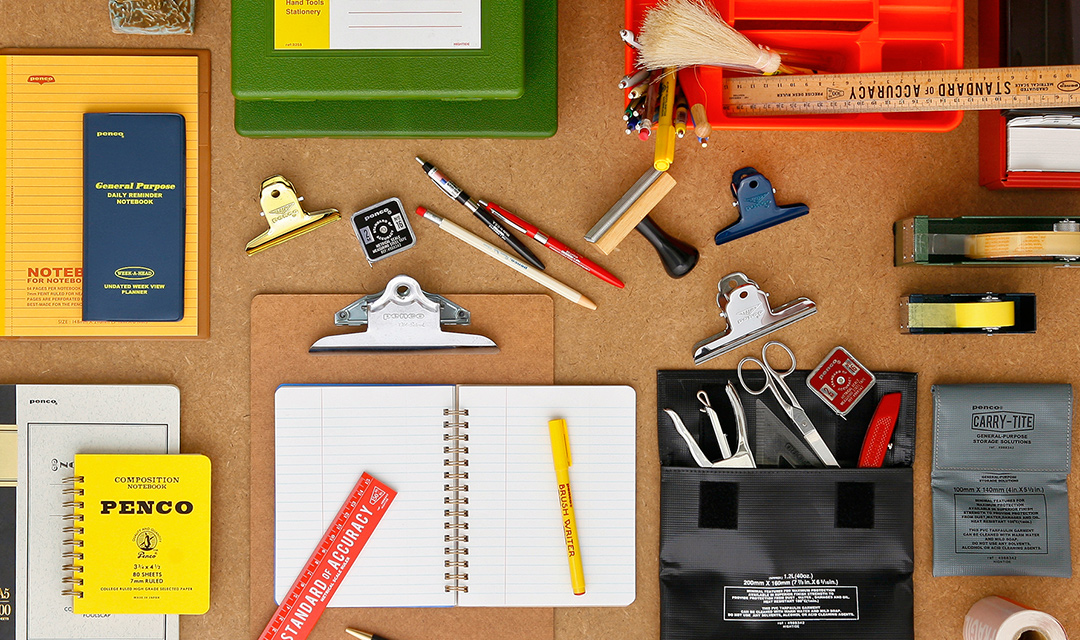 Photo: Penco
So what sets Penco apart from the multitude of stationery brands clamouring for your attention? Well, imagine this: a classic, no-frills ballpoint pen that feels like an old friend in your hand. Or a notebook with an unassuming cover that opens to creamy, high-quality paper that makes your thoughts glide effortlessly from your mind to the page. My personal favourite is the colourful pile-up caddies that remind me of crayon caddies in kindergarten. It's this blend of nostalgia and modernity that's been captivating the hearts of many in Japan – and you can have a piece of this too. 
We found that over on Amazon, Penco products are generally cheaper than most other sites, plus they ship directly to Singapore. But where to get started on Penco products? We rounded up the best 10 items from the brand.
As mentioned before, these pile-up caddies are useful, versatile and also come in many colours. It's stackable – hence 'pile up' – so you can use it for miscellaneous items on your desk, save some space and also keep your working area clean. These babies usually retail for about $17 on Shopee and other places so $7.78 is a really good deal. There are also yellow, orange and black versions available from $10.60 on Amazon!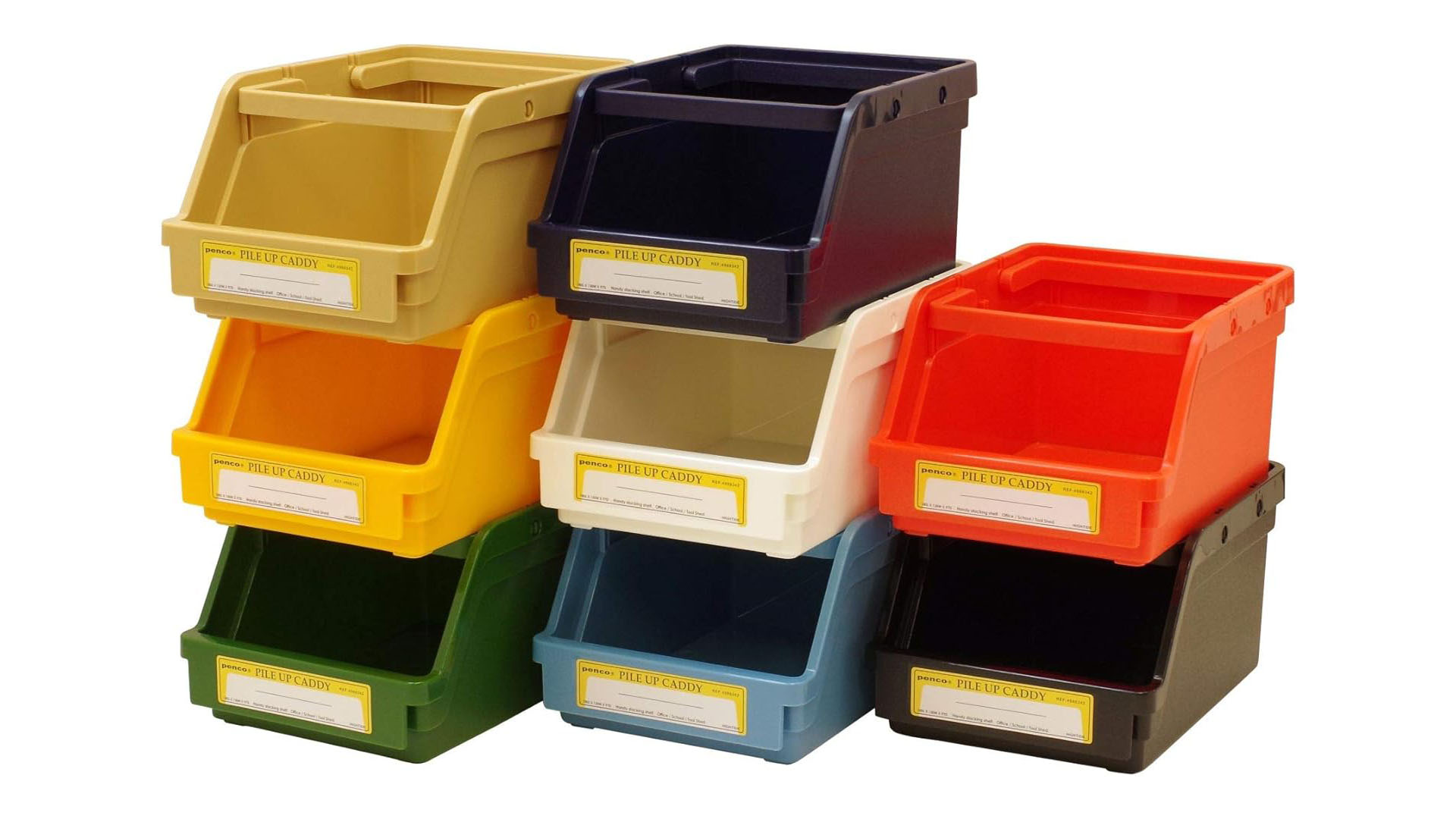 Pile Up Caddy ($7.78), Buy it from Amazon
Out of sight, out of mind. Clear the clutter in your working spaces and store trinkets or stationery in these boxes. The reviews also mention that the boxes stack neatly on top of one another so you can also show off your little Penco collection. 
Storage Container ($17.45), Buy it from Amazon
I know, I know, it's just a pair of scissors, right? But look at how rounded the handles are – as well as the cute packaging. Definitely another one to add to the starter collection.
Stainless Steel Scissors ($7.45), Buy it from Amazon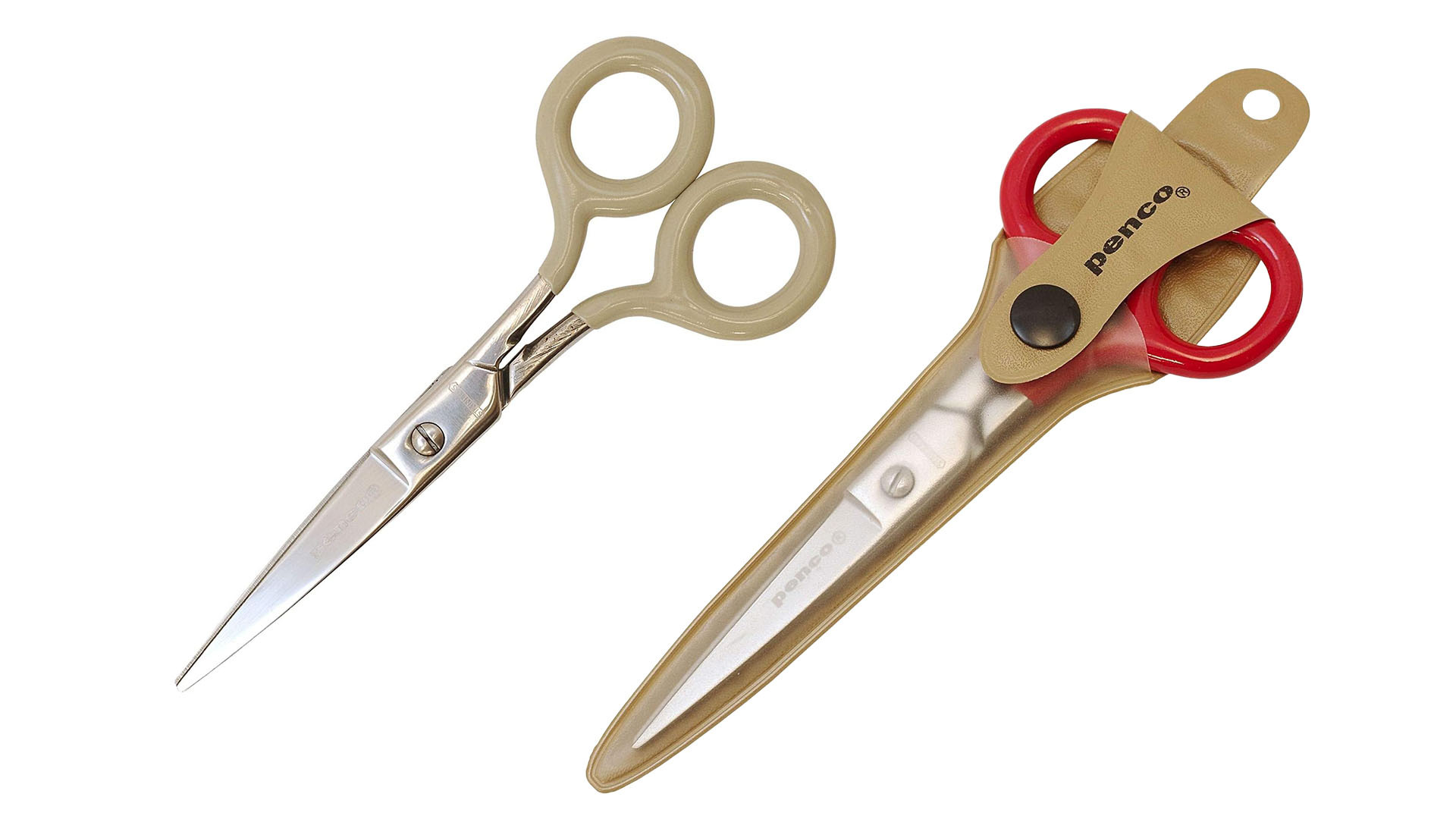 Stainless Steel Scissors ($7.45), Buy it from Amazon
When talking about stationery, notebooks are an important part of your arsenal. The Penco notebooks might have a minimalist aesthetic to them but they're not boring. The grid-line paper and covers that come in an array of colours give it a sort of Wes Anderson-meets-scientific research vibe – which we love.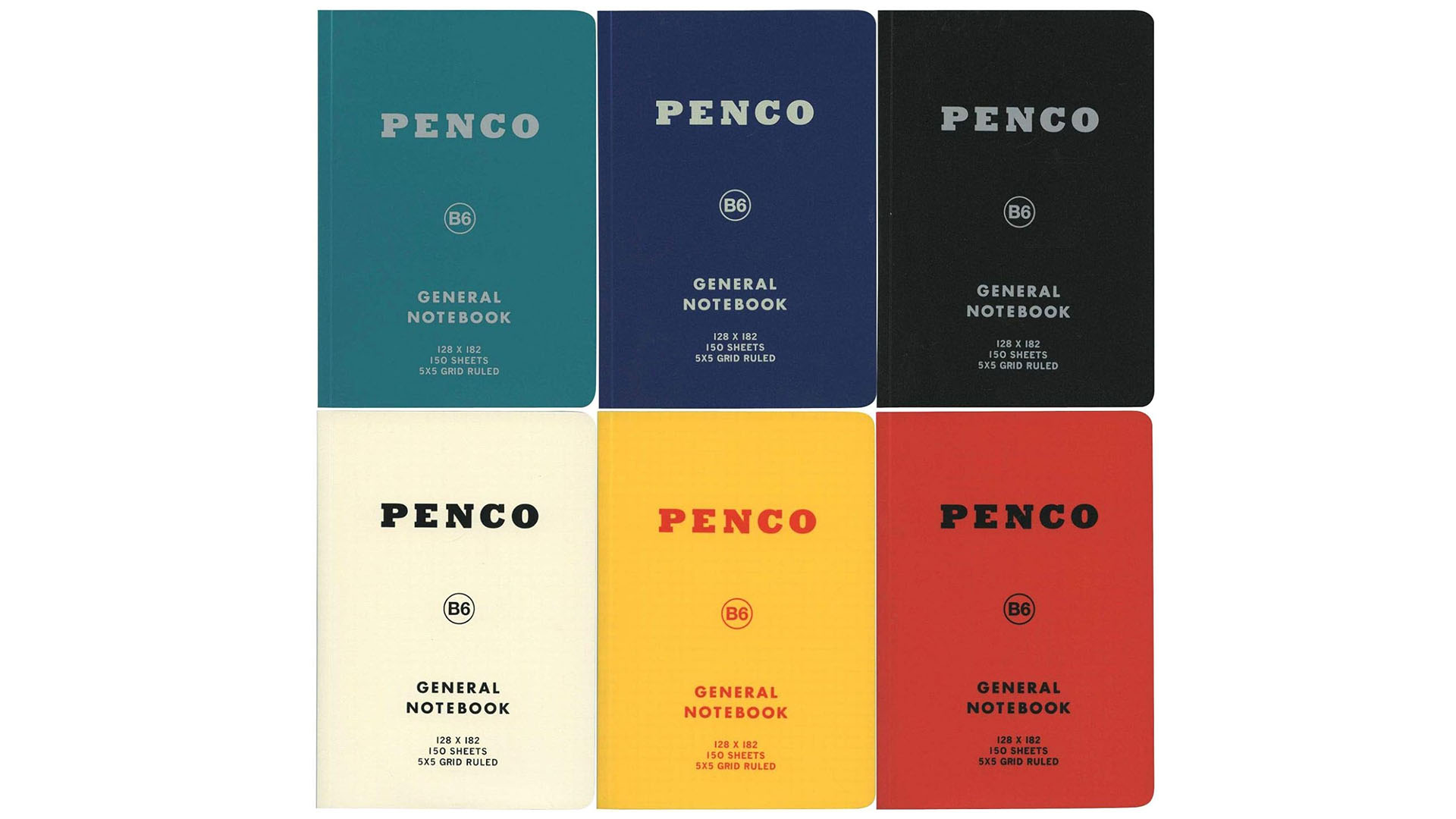 Penco Notebook (from $6.38), Buy it from Amazon
If you like planning your appointments old school (with pen and paper), these nifty and bright notebooks from Penco are something to add to the cart. It begins in October 2023 and covers all of 2024 so it's time to get organised now!
Monthly Planner ($12.24), Buy it from Amazon
With only a couple of months till the end of the year, it's time to prep for 2024. The retro-looking monthly calendar is reminiscent of the horse racing calendars in Singapore which only adds to the nostalgia. 
Calendar ($9.24), Buy it from Amazon
Just like the Pile Up Caddy, the Storage Caddy is bigger but doesn't have the stacking up feature. Still, it does its job of keeping workspaces neat and has more space to store stuff. Usually retailing for more than $30, you can find it for almost half the price on Amazon. 
Storage Caddy ($16.94), Buy it from Amazon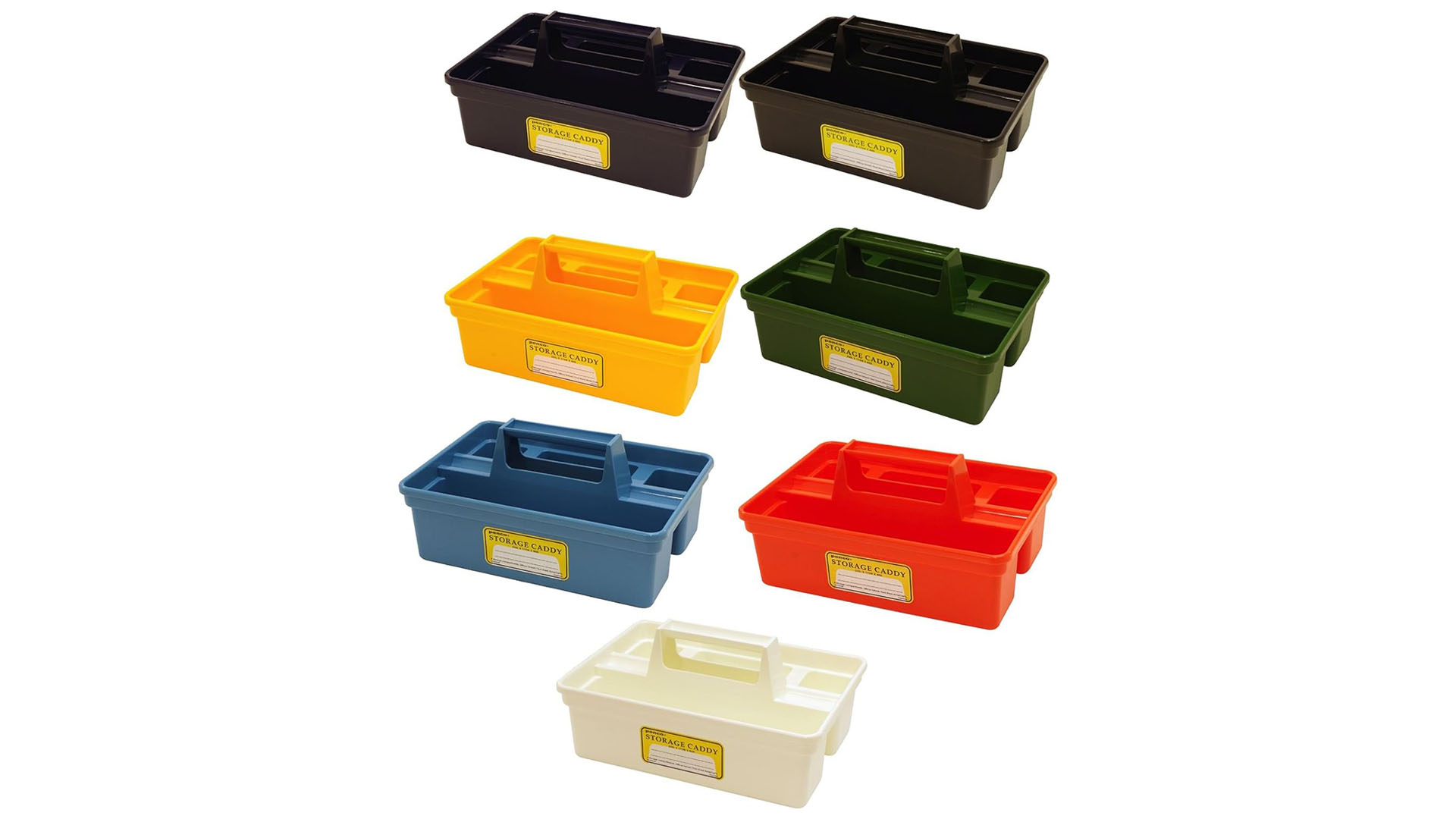 Storage Caddy ($16.94), Buy it from Amazon
8. Clampy Plastic Clip
The clips are a signature Penco product and can be used for marking pages, organising notes and documents, and even in the kitchen when sealing opened snacks and packages for storage. 
Plastic Clip ($5.90), Buy from Oh Happy Fry
9. Knock Ballpoint Pen
The product that inspired it all. Though over the years many dupes have popped up, Penco ballpoint pens are still popular – and pretty cheap. 
Ballpoint Pen ($5.90), Buy from Oh Happy Fry
Made of steel and holds a bit of weight, this statement piece also functions as a paperweight on top of being just an aesthetic tape dispenser. Like other Penco products, it also comes in a variety of colours. 
Tape dispenser ($18.95), Buy it from Amazon