Published September 9, 2023 Updated September 10, 2023 Bookmark Bookmark Share WhatsApp Telegram Facebook Twitter Email LinkedIn

This week, we welcomed South Korean (celebrity) royalty to our sunny shores when Song Hye Kyo and Cha Eun Woo graced the Chaumet pop-up boutique opening at Ion Orchard along with local celebs like Lawrence Wong and Eleanor Lee. Meanwhile, Chantalle Ng was in Paris for a Longchamp party and Carrie Wong received a superstar's reception at New York Fashion Week.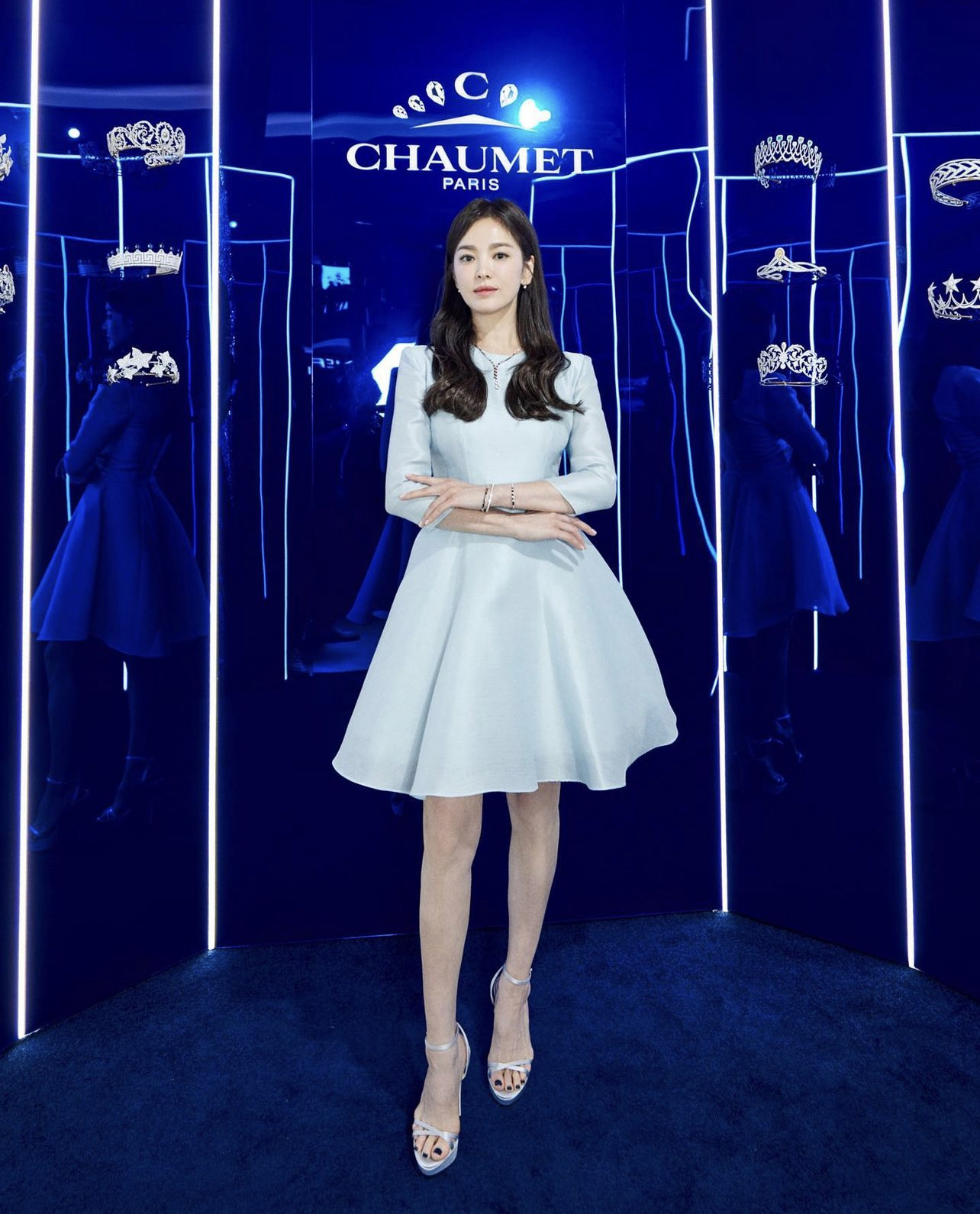 Song Hye Kyo
Um, is it any wonder that Hye Kyo was stunning at the Chaumet pop-up party? Her powder blue A-line frock reminded us of both Cinderella's gown and something Kate Middleton would wear, which probably explains why she was giving 100% princess vibes even without donning one of those glittery tiaras behind her.
Cha Eun Woo
Eun Woo certainly wasn't going to 'lose' to Hye Kyo's royal vibes as he showed up looking like Prince Charming himself, pairing his dark suit with a ribbed knit inner shirt for a more laidback vibe. He completed the look with Chaumet jewellery and a small but statement-making bee brooch.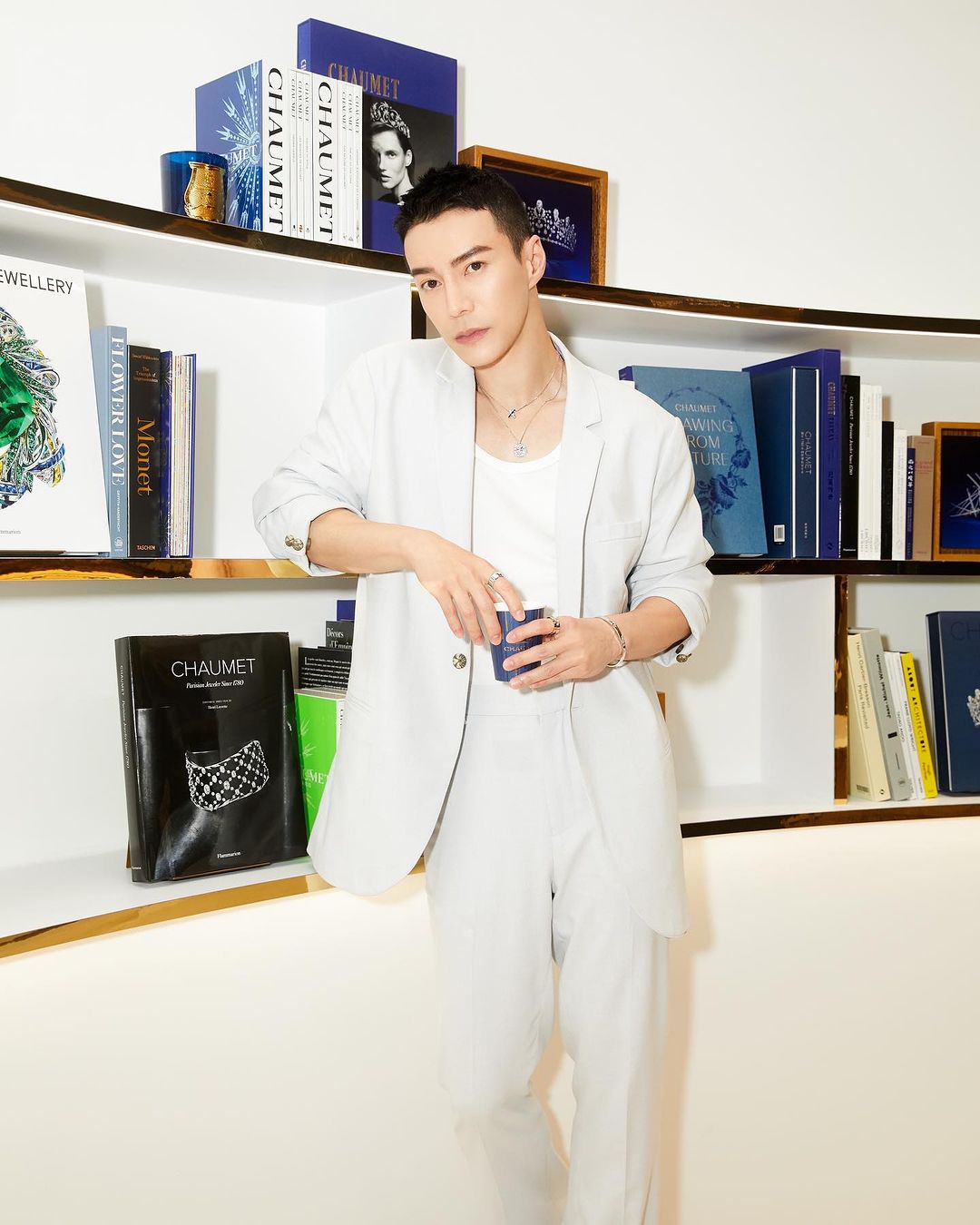 Lawrence Wong
We stan a man in lots of jewellery, especially if they make his otherwise plain and basic outfit pop. Then again, when you've got a face and bod like Lawrence's, it doesn't take much to make any ensemble look good.
Eleanor Lee
All hail Princess Eleanor. Gurl looks good in a tiara and she absolutely knows it. While we found the rolled up hem on her jacket kinda odd at first, it lends her pantsuit a unique and whimsical detail, making it appear less stuffy and more age-appropriate for her.
Arissa Cheo
We have to give the heiress major props for showing up at such an atas event in what essentially looks like fancy pyjamas, accessorise it with a curtain rope cord as a belt… and still Slay with a capital S.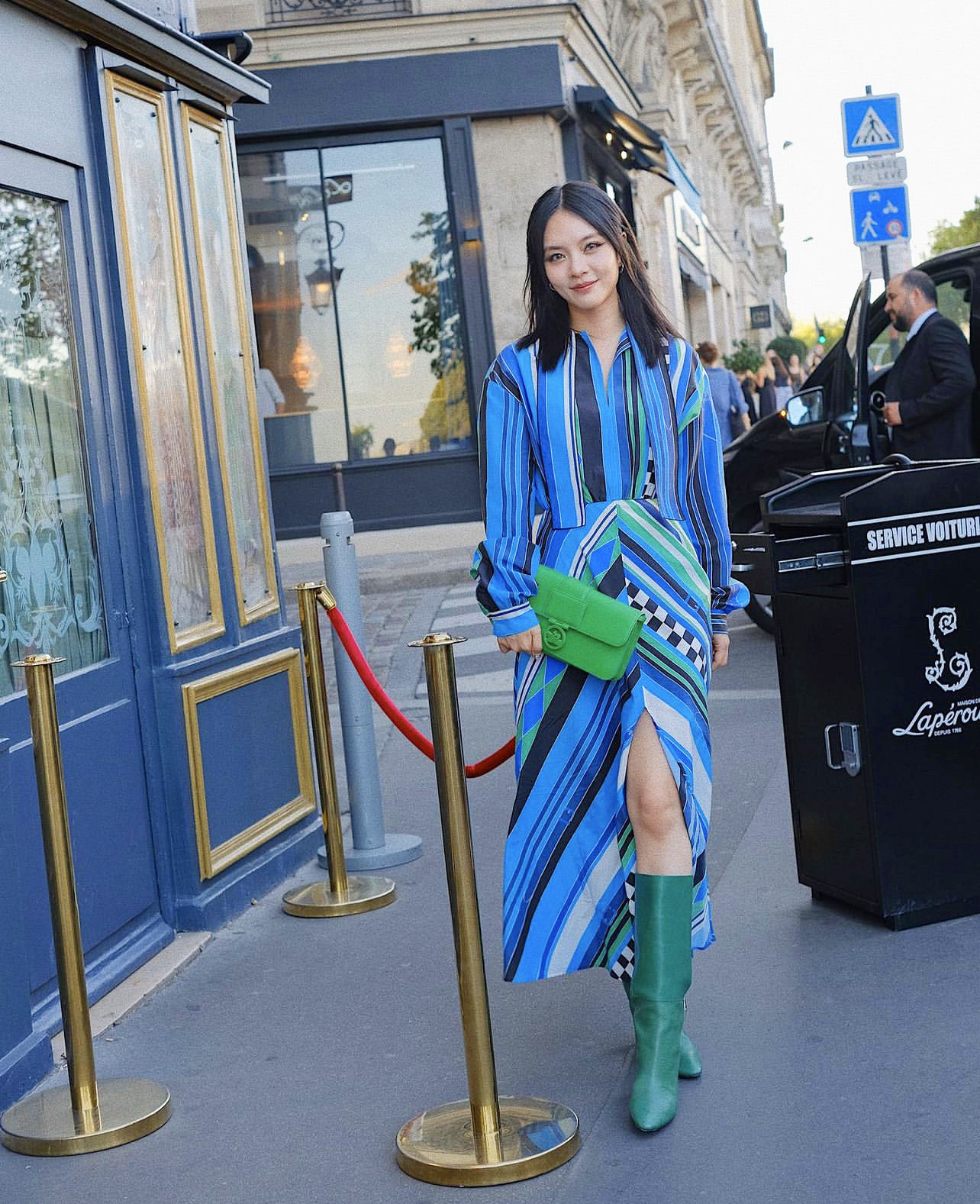 Chantalle Ng
Nothing much to see here, guys, just Chantalle looking absolutely très chic as she sashays to a fancy restaurant in Paris decked out in Longchamp for a dinner hosted by the brand. We are loving the pops of emerald on her boots, bag, and the stripes on her effortlessly elegant dress but they also represent how we feel about her life right now — green with envy.
Carrie Wong
Also lucky enough to be travelling far away for work this week was Carrie, who jetted off to New York City for the Coach fashion show. Just how cool did she look getting out of a big black vehicle in her rugged full leather outfit to be greeted by the blinding flashes of NYC's paparazzi? You go, girl.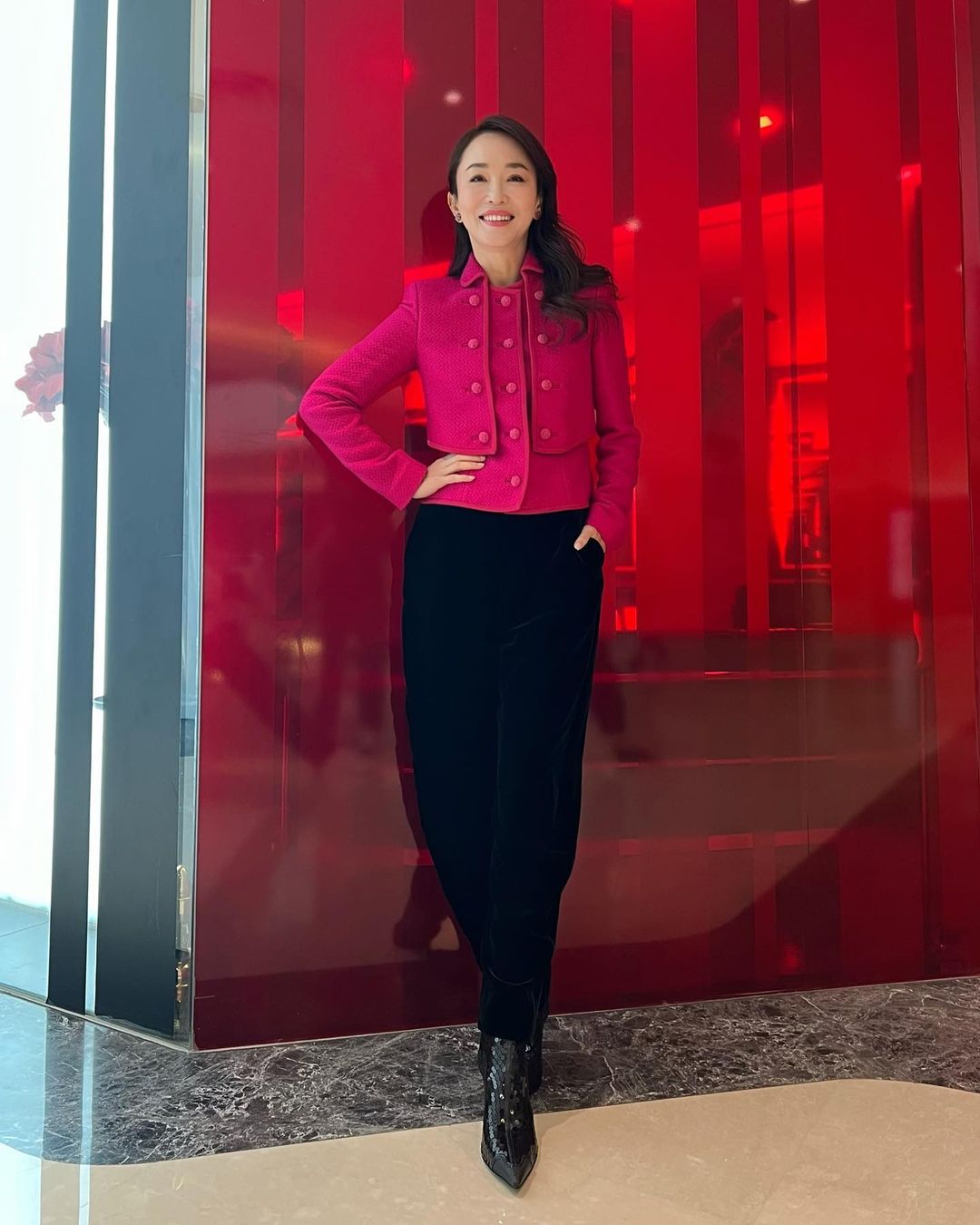 Fann Wong
The juxtaposition of structured military details and a searing shade of hot pink on Fann's Emporio Armani coat seems to say, "I love to have fun but I can also mean serious business." Or something like that. Whatever it is, we're loving the Army General Barbie vibe Ah Jie is rocking.
Zoe Tay
Did the Ah Jies somehow have a secret pact to don double-breasted details this week? Only Zoe decided to go down the more classically feminine route, complete with that covetable Dior bag and demure demeanour.
Julie Tan
Julie attended her alma mater NAFA's 85th anniversary celebration glittering from head to toe in sparkly accessories and this sequined beauty, which perfectly matches the theme of the event, 'Bold & Gold'. A little too dramatic for a school event? Not at all, especially for an arts school.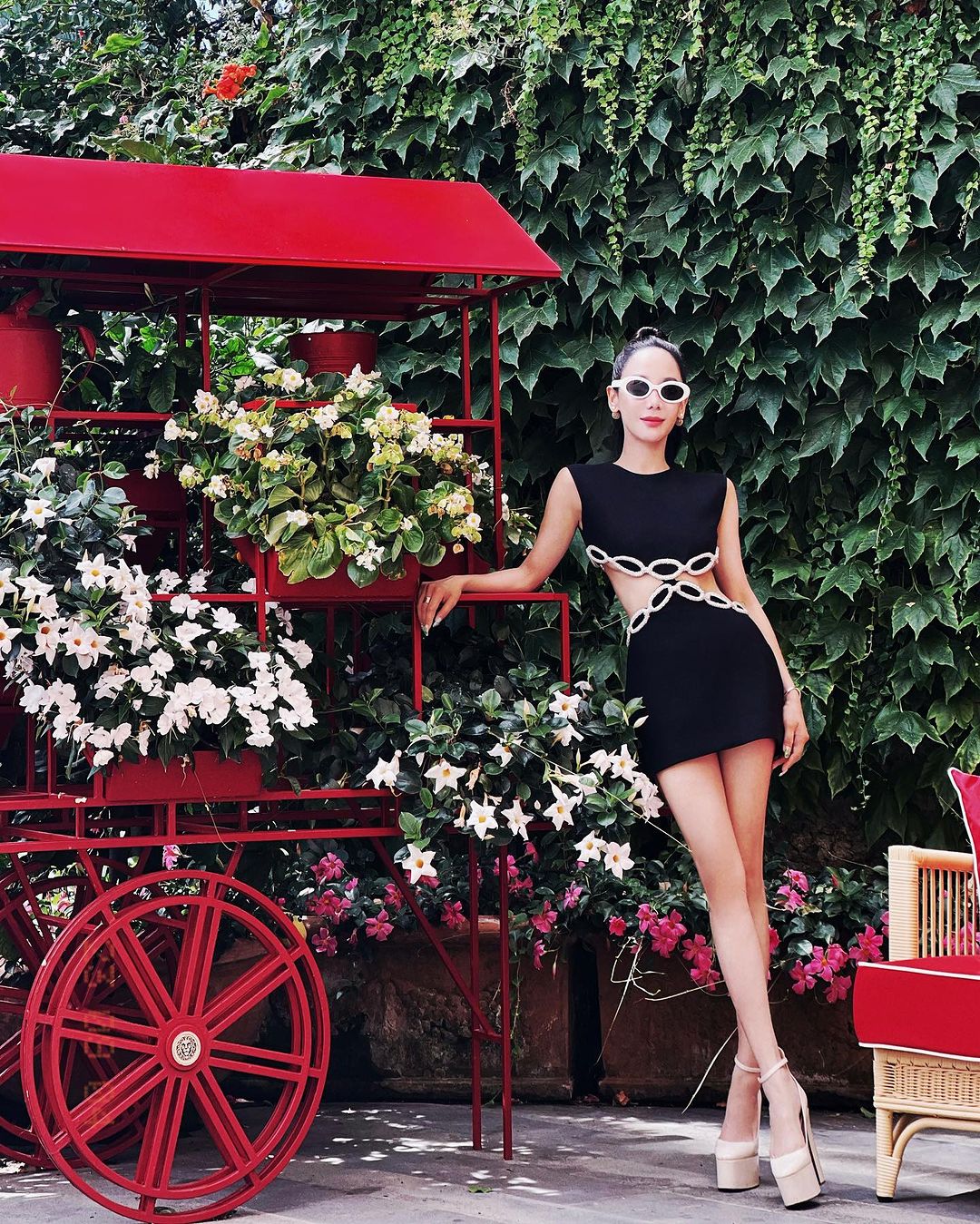 Fiona Xie
Oh to be Fiona, looking impossibly chic in a Valentino minidress that shows off our taut midsection as we frolic in a fairytale-esque garden on Italy's charming Amalfi Coast. Some dreams really do come true.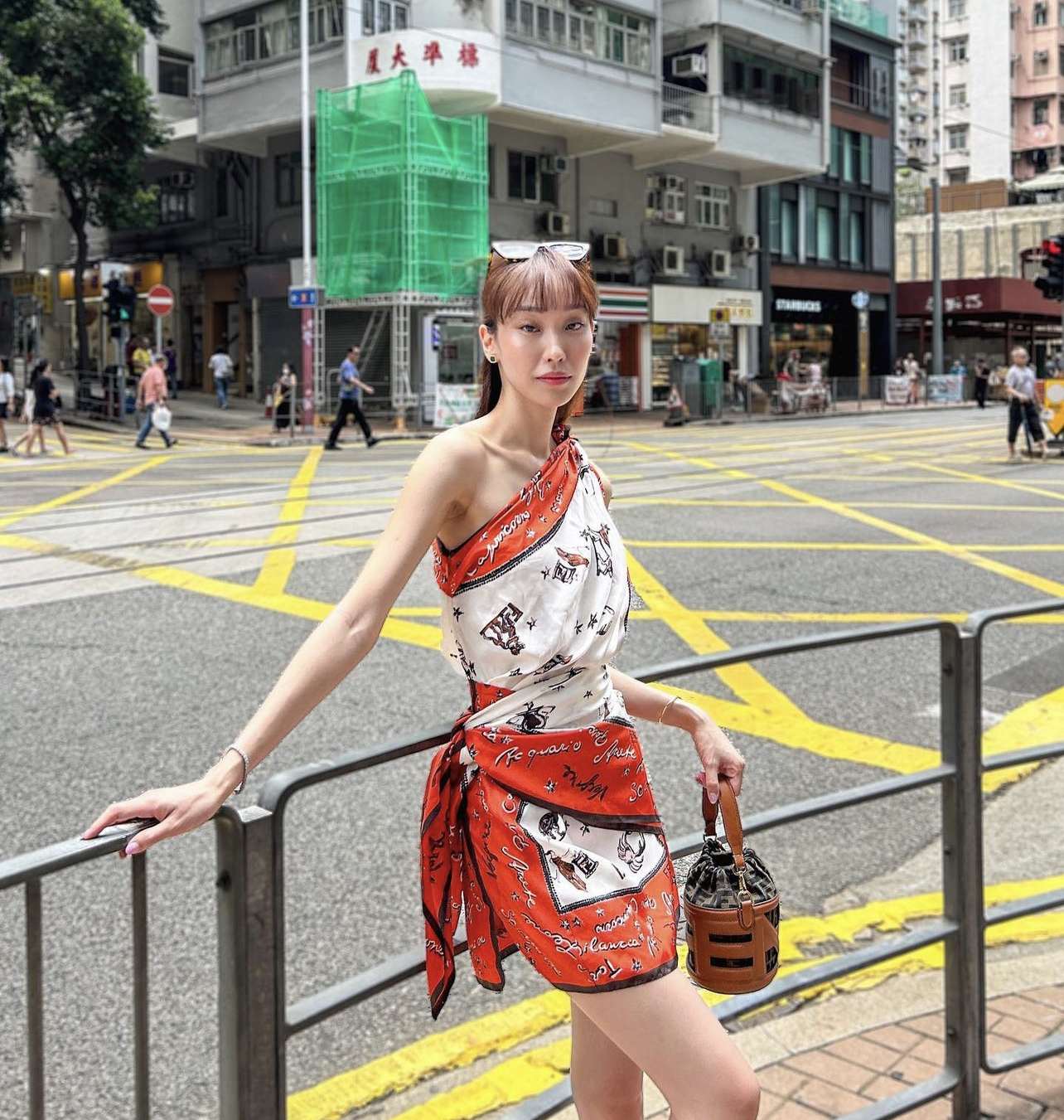 Constance Lau
Remember when Joanne Peh wore a gown constructed out of nothing but Hermès scarves to the Star Awards some years back? That's what Constance's super cute getup here reminded us of, except hers is shorter, more casual, and seems to be an actual dress (although we did find the scarf version on the Fendi website).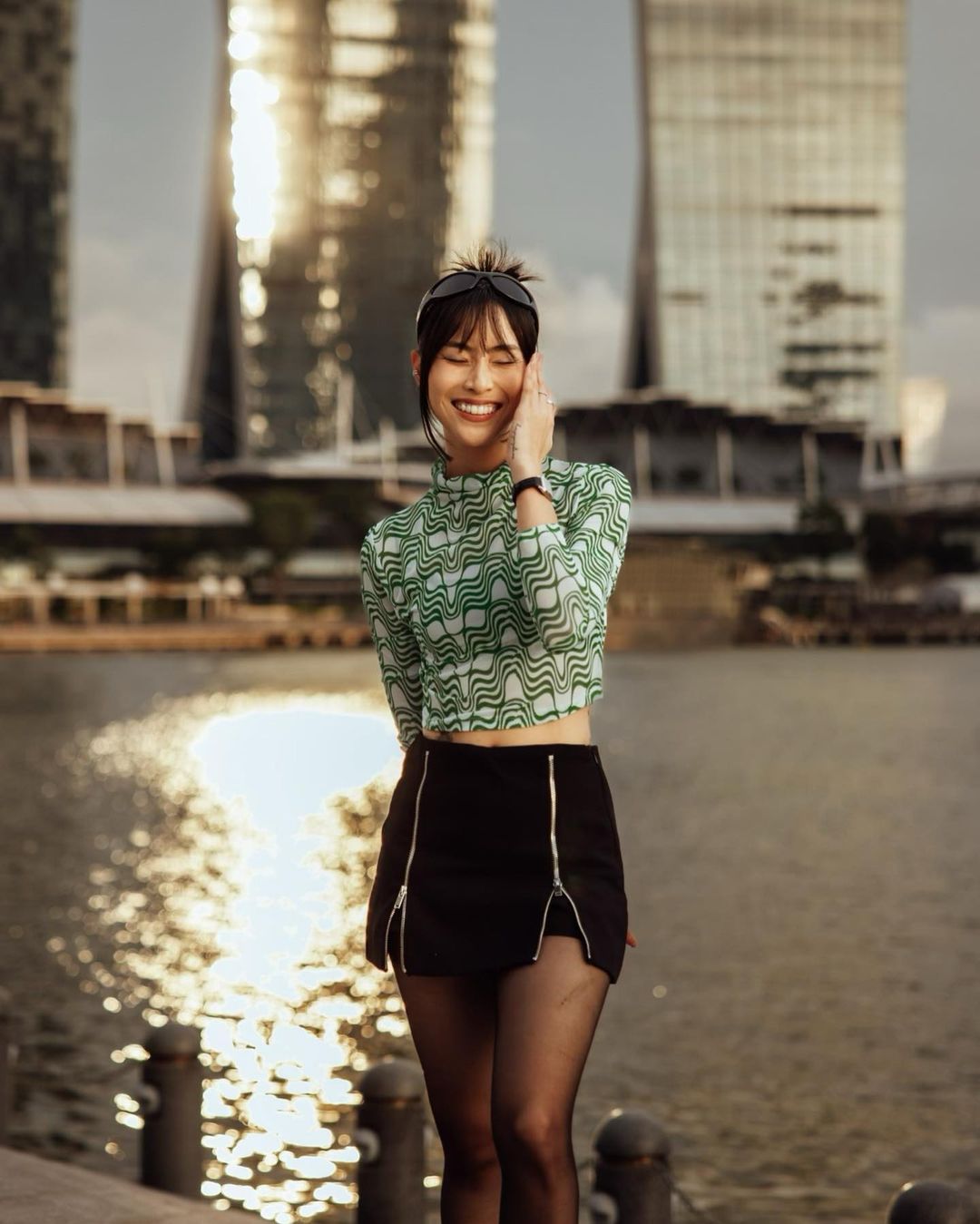 Sonia Chew
Using a psychedelic print top and zipper slit skirt from Puma, the 987 DJ demonstrated how to pull off the athleisure aesthetic in a way that doesn't make people think you perpetually live in the gym or yoga studio.
Chen Hanwei
We love it when Hanwei wears shorts because it lets him show off that amazing thigh tattoo of his. We're also digging the distressed sleeveless top, chunky necklace, and inimitable quietly badass 'tude of his. How is this guy in his 50s?
Rebecca Lim
Becks has got the "trying to fumble for the keys in my overpacked designer bag while looking nonchalantly beautiful at the same time" pose down to a T. Also, her outfit reminds us of what her police character wears in C.L.I.F. 5, except with the Gucci monogram all over it, which we actually really like.
Benjamin Kheng
Benjamin jokingly called this green floral silk shirt his "ah ma blouse" and while we can see where he's coming from, we also have to point out that not many dudes can wear said "ah ma blouse" and still get people swooning over how handsome he is. Heck, is it still an "ah ma blouse" if he looks better in it than most actual ah mas? Food for thought.
Naomi Yeo
Meanwhile, Ben's wife Naomi looked like the beautiful heroine in a film noir who may or may not have something to hide but always brings her fashion A-game no matter where she's going or what she's doing. In this case, she's looking tough yet sensual at the same time in this blindingly white vest suit that's super stylish but is also gonna give us a lot of anxiety about how to keep it clean.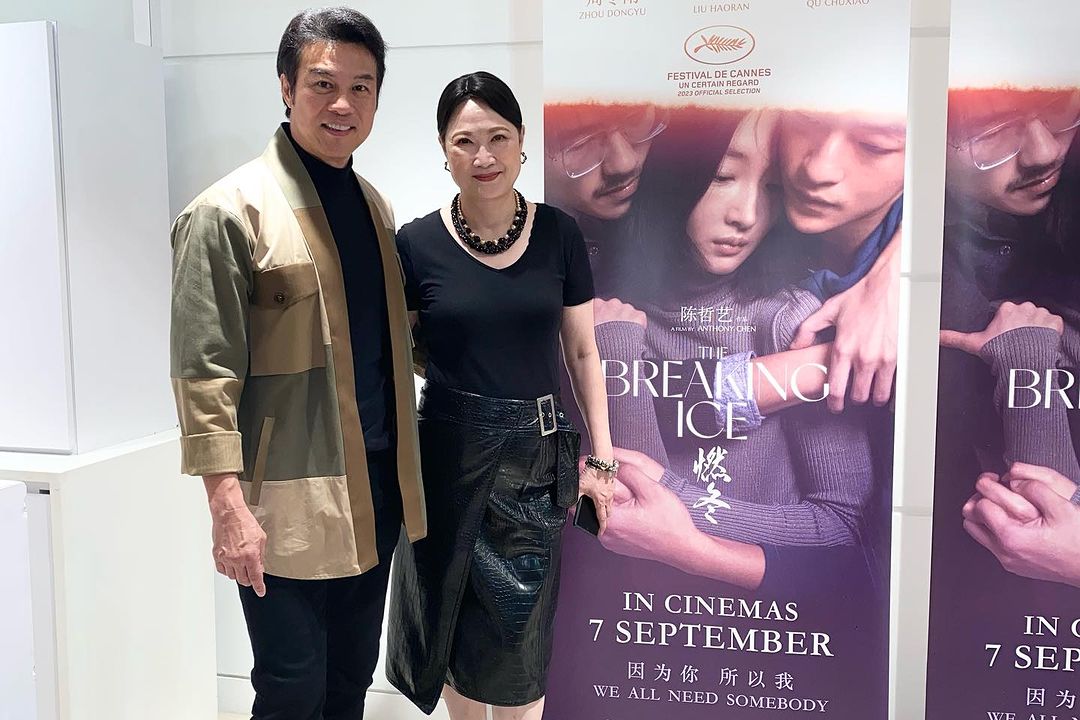 Zheng Geping & Hong Huifang
Geping and Huifang were #couplegoals when they attended the gala premiere of Anthony Chen's new film The Breaking Ice looking just the right amount of dressed up, with him in a sort of summer kimono jacket and her in a classy leather skirt. Guess the couple that dresses up to go to fancy events together really does stay together.
Tong Bingyu
Bingyu could give any car show babe a run for her money in that elegant pleated halter-neck dress, which flows just as smoothly as the lines on that Lamborghini. It also looks like a lot of fun to sashay around in and even teases a bit of side-boob. Cheeky!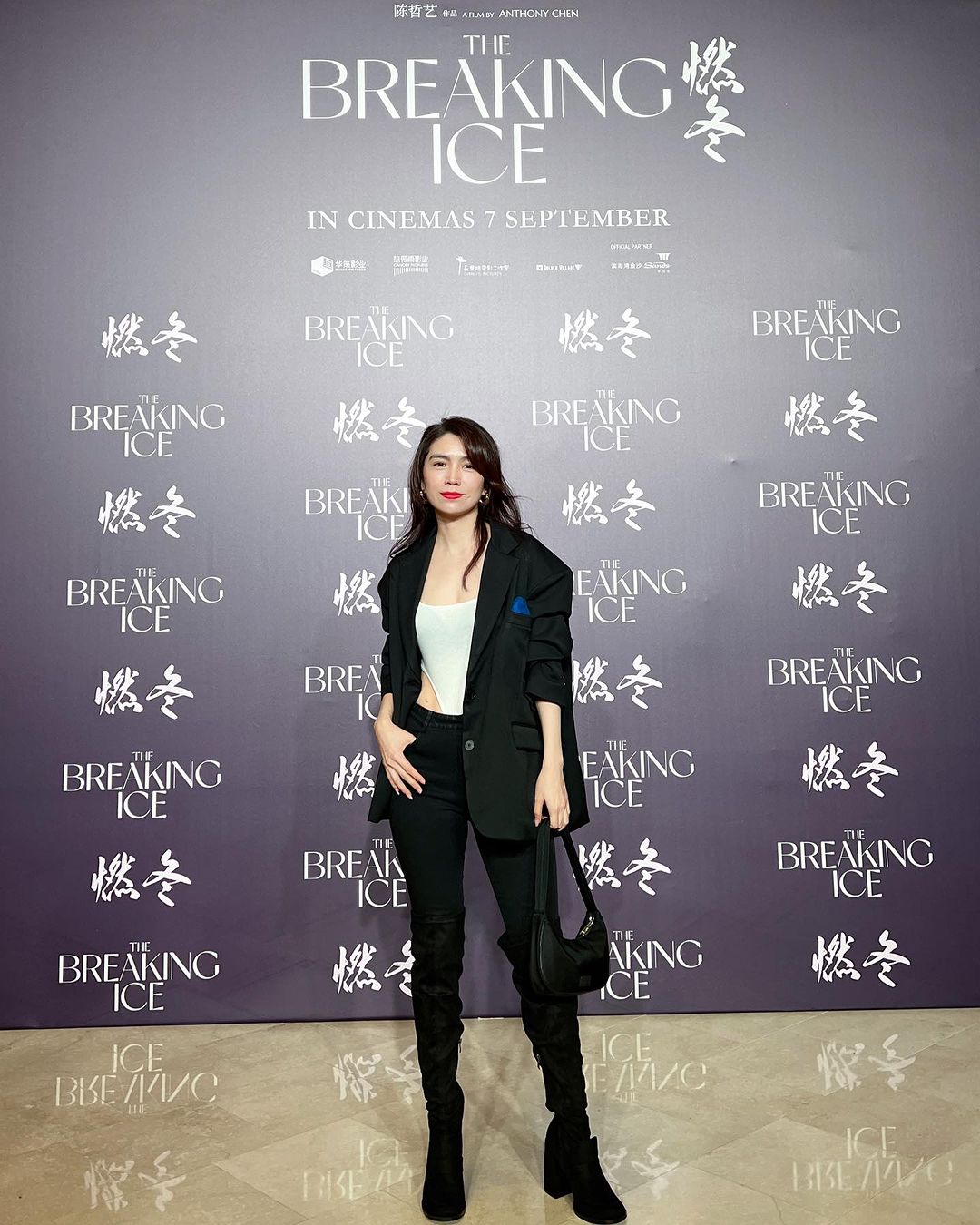 Sora Ma
How do you take a slouchy blazer with black skinny jeans and knee-high suede boots to a sexy new level? Wear a super high-cut bodysuit inside for the smallest flash of a well-toned abs. We'd say we're taking notes but we probably need to get that killer bod first.
Hazelle Teo
Nope, the YES 933 DJ isn't tying the knot, but we sort of got a preview of what she'll look like at her future wedding when she hosted a bridal event in this dreamy lace and tulle concoction by Amanda Lee Weddings. We would absolutely feel like a Disney Princess in that.