By
Brought to you by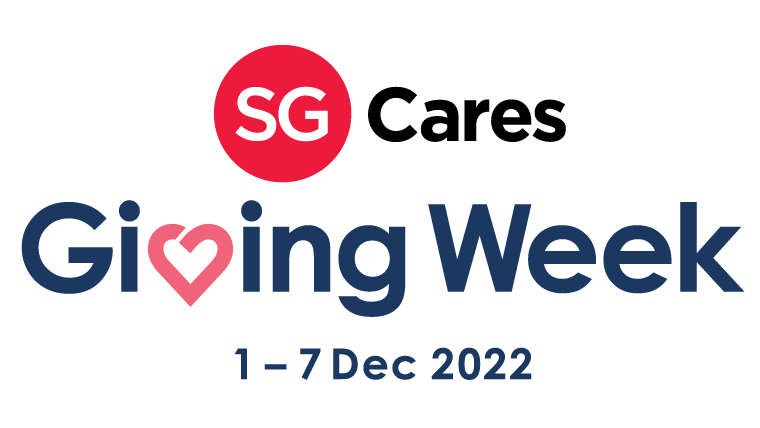 Over at City Square Mall, shoppers can shop for a cause and fulfil 200 Christmas wishes for children living in rental units in the North West District's Limbang Division. 
Prefer to give while shopping online? Babywear boutique Janiel Mattan will donate S$10 to Canossaville Children and Community Services with every purchase of a curated feeding bundle worth S$40 from now until Dec 7.
Another organisation, Extra•Ordinary People, has partnered investing platform Endowus in a charity drive to help children and youths with special needs and their families through art programmes, therapy, inclusive employment and caregiver support programmes. 
In addition, the Singapore Cancer Society's fundraising campaign aims to support and improve the lives and families of children impacted by cancer through its programmes and services.
You can also support a purchase to fund a charitable cause close to your heart at the Marina Bay Alliance Gives Back Charity Bazaar, a Giving Hub that takes place at One Raffles Quay on Dec 6 and 7. Enjoy double rewards of gifts up to S$150 at the charity bazaar when you do good. Shop or dine with a minimum of S$10 at any F&B or retail outlet within the Marina Bay Alliance precinct to enjoy the sure-win gifts redeemable at the bazaar. These locations include Marina Bay Financial Centre, Marina Bay Link Mall, One Raffles Quay, Marina One, OUE Bayfront, The Fullerton Hotel, The Fullerton Heritage, The Fullerton Bay and Clifford Pier.
GIVE YOUR TIME AND TALENT
If you prefer to contribute your time and skills instead, why not volunteer with a participating organisation? 
Nifty with needles? Volunteer to knit beanies for cancer warriors at the Singapore Cancer Society's Knit of Love workshop. Skilled at storytelling? Create content to promote assistance dogs for the disabled at K9Assistance. 
You can also find volunteering opportunities with other groups at The Great Bay Fiesta, which returns with the popular Uncle Ringo carnival and circus at the Bayfront event space from now to Dec 31. 
For instance, the non-profit Singapore International Foundation is seeking volunteers for its community programmes, such as its art and storytelling programme, Words on Wheels Southeast Asia Art. 
And from now to Dec 14, the Great Bay Fiesta lets you meet local charity mascot Sharity Elephant, play games, take part in craft activities and buy iconic Sharity merchandise.
WHEN EVERY VOICE COUNTS
Whether you are recounting a personal interaction or a visit to a Giving Hub, you can be an advocate of SG Cares Giving Week just by participating and demonstrating the power of giving.