Our articles may contain affiliate links. If you buy through these links, we may earn a small commission. Prices are correct at time of publishing.
By Delfina Utomo Published September 26, 2023 Updated September 26, 2023 Bookmark Bookmark Share WhatsApp Telegram Facebook Twitter Email LinkedIn

As the days grow hotter, and thirst becomes an unwelcome companion, we seek refuge in our trusty water bottles. But if you're anything like me, you've undoubtedly heard of Hydroflask – the trendiest, the most revered, the iconic, and dare I say, one of the priciest bottles – at least in the world of water bottles.

A standard 24oz Hydroflask can set you back $69.90 from the official retail site which is quite a small fortune for a water vessel.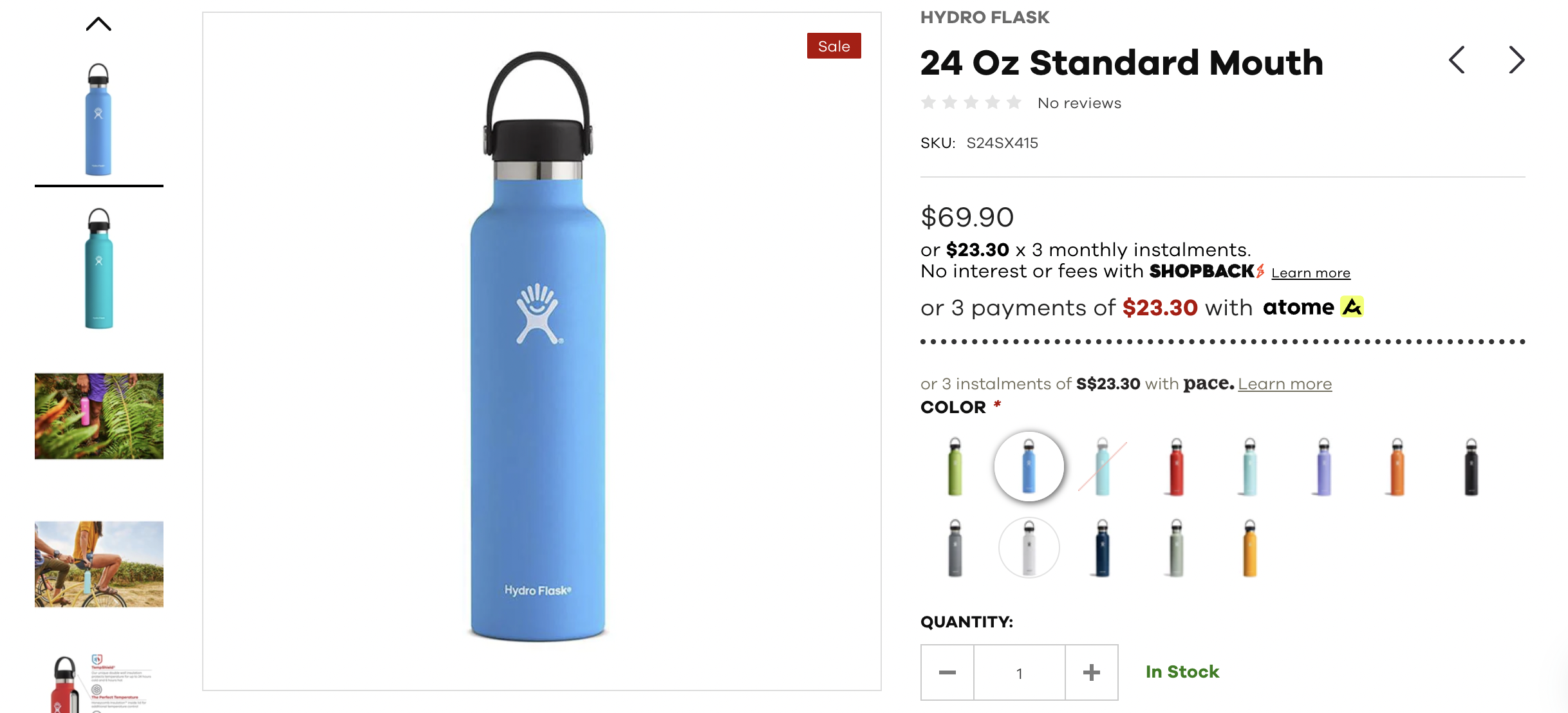 Screengrab: Hydroflask Singapore
But there's a whole world of alternative and affordable water bottles out there, each with its own unique charm and practicality. So, as you go about your daily hydration routine, remember that staying refreshed doesn't have to mean emptying your pockets. Here are some alternative water bottles that won't break and won't break the bank.
All the colours to suit your personality: Ello Cooper Vacuum Insulated Stainless Steel Water Bottle (22oz)
Like Hydroflask, it comes in an array of cool colours and can hold both hot and cold liquids. It also comes with a soft straw and a carry loop. The locking lid also prevents any leakage. 
Ello Cooper Stainless Steel Water Bottle ($28.52), Buy it from Amazon 
Big on hydration: Boz Stainless Steel Water Bottle XL (34oz)
If hydration is important to you – and if you really love the colour green – the Boz bottle carries up to a litre of water and its green bottle specifically is on sale. If you're in the know, a Hydroflask bottle with this capacity can easily cost you $50 and more, so you're basically paying half the price!
BOZ Stainless Steel Water Bottle ($24.99), Buy it from Amazon
Shiny and sleek: Contigo Autospout Straw Ashland Chill Stainless Steel Water Bottle (20oz)
Looking for a more sleek, modern look? This bottle comes with a stainless steel finish and a protective spout which keeps the dust and dirt off the mouthpiece – if you're particular about things like that. 
Contigo Stainless Steel Water Bottle ($34.90), Buy it from Amazon
Lightweight and sporty: BlenderBottle Hydration Halex Insulated Squeeze Water Bottle (24oz)
The hard steel bottle may not be for everyone but this lightweight squeezy bottle is easy to tote around (and probably won't cause a din when it drops on the ground) and can also keep drinks cool on hot and humid days. 
BlenderBottle Water Bottle ($24), Buy it from Amazon
Minimalist and simple: Tiger Thermos Bottle (20.3oz)
Minimalist with no curves and bumps is precisely how this insulated bottle is – but it still does its job. Perfect for serious types who don't care about prints or colours.
Tiger Thermos Bottle ($29.90), Buy it from Amazon
For outdoor enthusiasts: United By Blue Insulated Water Bottle (22oz)
These babies usually are as pricey as the precious Hydroflasks but on the Outside website, the bottles are currently on sale for half the price. We love the bottles by United By Blue because it's hardy and has a loop so we can hang them on our bags while on a trek and remain hands-free.
United By Blue 22oz Water Bottle ($19.60), Buy it from the Outside Store
For a small gathering: Thermos Foam Insulated Hydration Bottle (64oz)
Packing for more than one or a small picnic? This big one is up for the job. It is insulated and can store up to 1.8 litres of liquids so that means you'll still be able to enjoy a cool drink of water no matter how deep you are into the trail or how far you are from the nearest vending machine.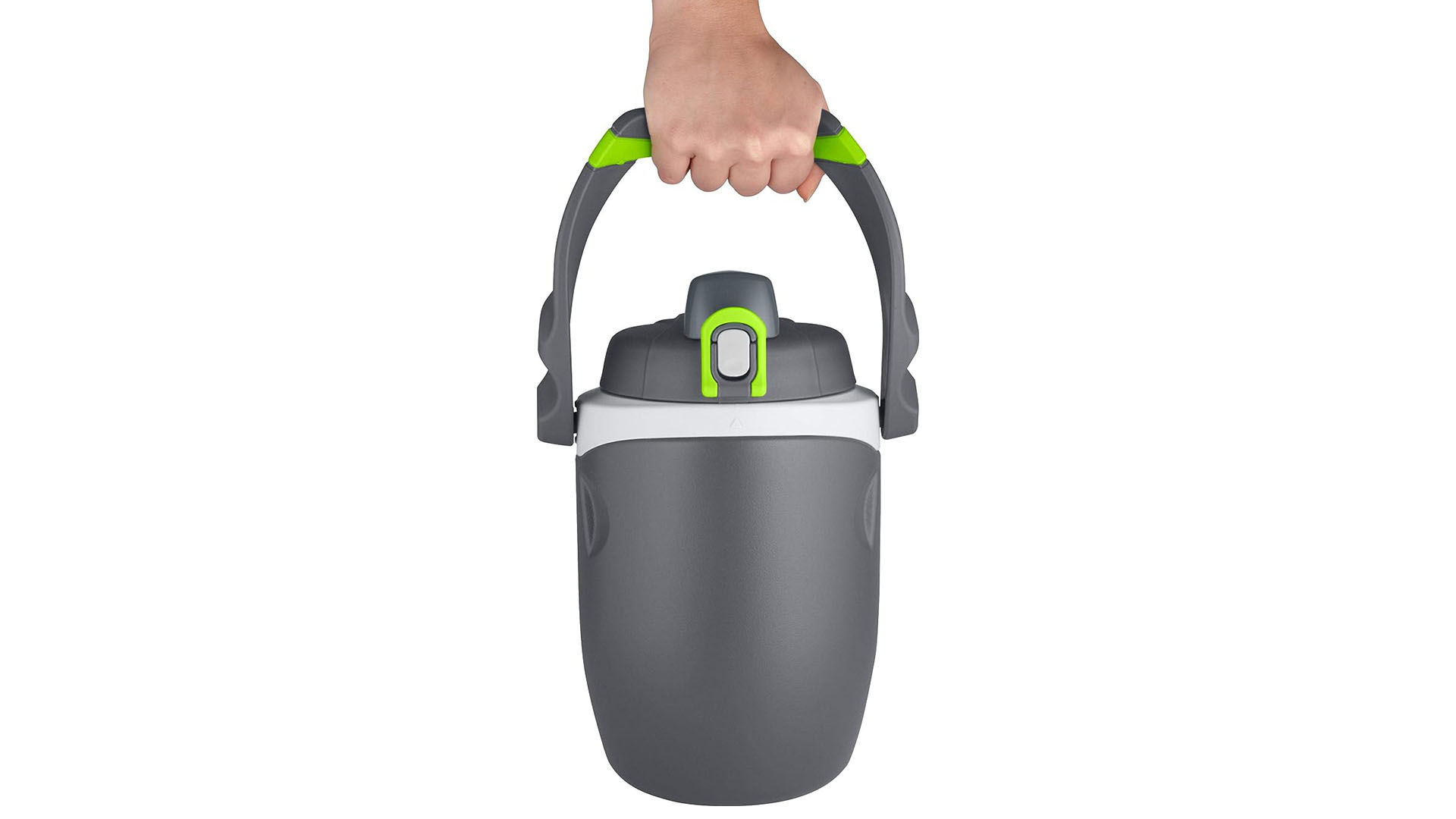 Thermos Foam Bottle ($39.12), Buy it from Amazon
Bonus: For takeaway coffee (and other beverages)
If steaming hot coffee – or keeping your latte ice cold – is a priority to you, this selection of insulated coffee cups and tumblers will also save you a buck or two. 
Thermos Mug with Handle and Lid
Looks like a mug but with insulated features and a lid to keep your coffee hot – and cold – for longer, this Thermos mug is a steal at that price. 
Thermos Mug ($18.29), Buy it from Amazon
Insulated Double Wall Glass Coffee Tumbler 
This clear tumbler comes with a complete set that includes two metal straws and a leak-proof lid. A good starter set for those just starting to bring their own coffee tumblers on the go. 
Double Wall Glass Coffee Tumbler ($10), Buy it from Amazon
Kate Spade New York Small Insulated Coffee Cup with Lid
For the more fashion-conscious ones, this cute coffee tumbler comes in a variety of cool prints if you want to stand out from the sea of hydroflasks out there. 
Kate Spade New York Coffee Cup (from $37.18), Buy it from Amazon
Coleman Brew Insulated Stainless Steel Tumbler
Not only does it keep your beverage hot (or cold) for up to 15 hours, the padded bottom prevents slipping and clanking. Plus, the bottom also acts as a bottle opener – how useful.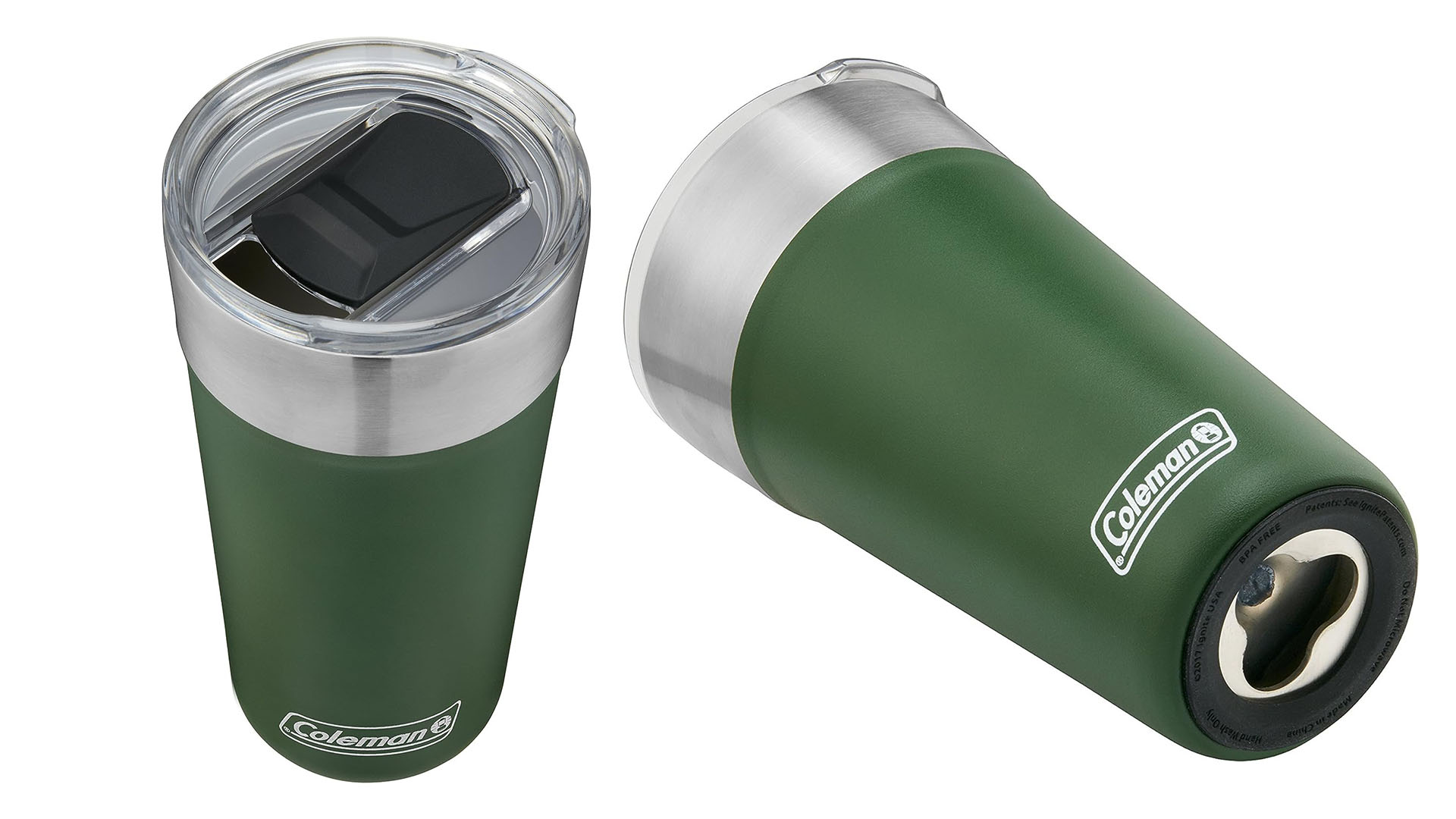 Coleman Brew Stainless Steel Tumbler ($24.09), Buy it from Amazon