Our articles may contain affiliate links. If you buy through these links, we may earn a small commission. Prices are correct at time of publishing.
By Jasmine Teo Published September 21, 2023 Updated September 22, 2023 Bookmark Bookmark Share WhatsApp Telegram Facebook Twitter Email LinkedIn

It takes true commitment to buy a massage chair. It costs more than what most people make in a month, so you have to use it often to get more bang for your buck. Some of us may even have to rejig our home layout just to fit it in.

Like my friend's mum who recently cleared the living room of her three-room flat just to make space for her new massage chair (main picture, inset). Not just any massage chair, but the new Hyun Bin-endorsed Osim uDream Pro, which now takes pride of place in her sofa-less living room.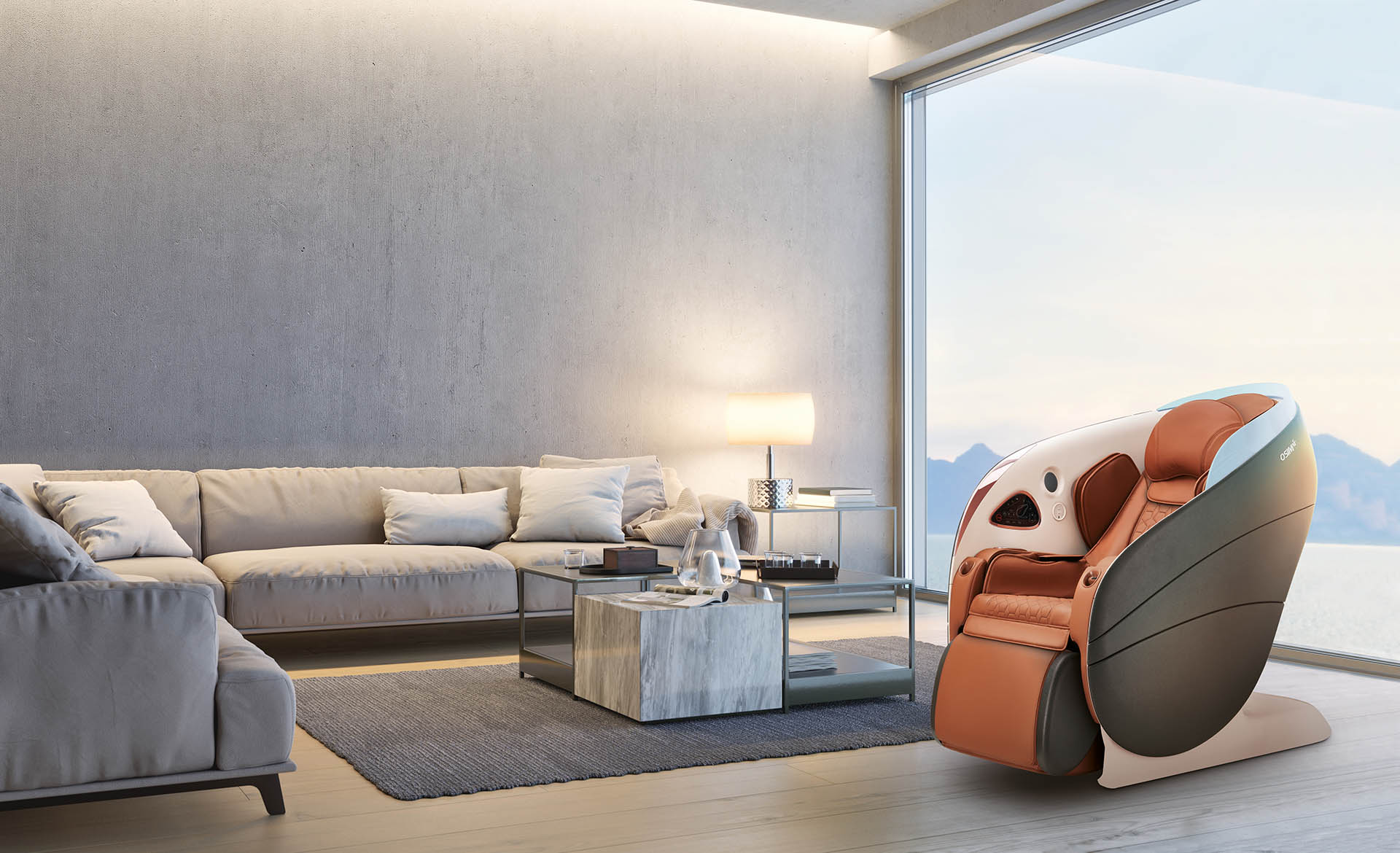 No, this is not my friend's mum's home. But you get a sense of the space needed when you have one of these at home. (Photo: Osim)
Not many people are allowed to use her precious chair. But as her offspring, my friend got to try it when she visited recently, albeit with gloves and shoe covers on to protect the chair.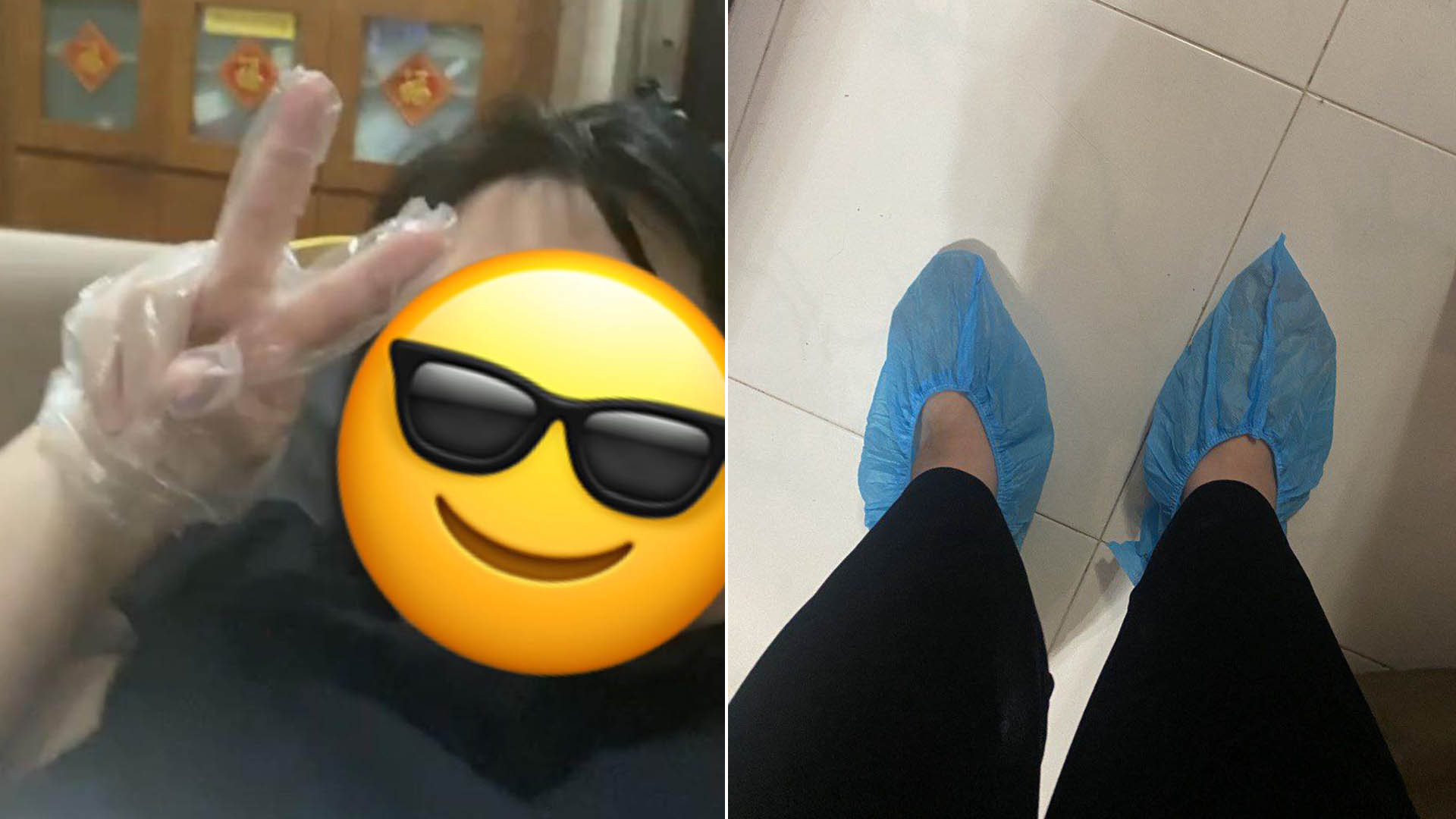 Yes, spas have disposable underwear; her mum has disposable protectors for hands and feet to keep the chair in pristine condition.
After all, Osim is touting the uDream Pro as a, not merely a massage chair, but a "well-being chair". Priced at $8,999, this futuristic egg-shaped pod is a wellness haven that is said to engage all five senses once you're nestled in for your massage sessions. It even has AI-assisted stress analysis functions to assess just how stressed you are — and how much more relaxed you are after a session.
My friend wearing feet covers just to use Mum's massage chair doesn't look as cool as Hyun Bin oppa in the ads. But it doesn't affect your experience on the chair, though, as I found out firsthand when I tried out the chair for myself at the Osim store. Yes, they make you wear shoe covers too since this is a public space, after all (no gloves, though). When I left the store, I fully understood the lengths my friend's mum has gone to preserve the sanctity of her Osim chair at home (our full review below).
Try before you buy and get a free giftExperience the Osim uDream Pro yourself by booking a free trial at an Osim outlet here before Oct 17. Register here and you'll receive an Osim USB Humidifier worth $29 too. The Osim uDream Pro is $8,999 and is available at Osim and Amazon.
8 Days Review: Osim uDream Pro Well-Being Chair
Key features in a nutshell:
Stress analysis via an AI biosensor plate on the armrest before each sessionAutomated massage and guided meditation modes Advanced full-body massage techniques that emulate the massage movements of a (human) masseuse.Massage plates at the hips, legs and feet for a thorough lower body massage.Mood lighting panel, 3D surround sound speakers, aroma pods that diffuse aromatherapy scents.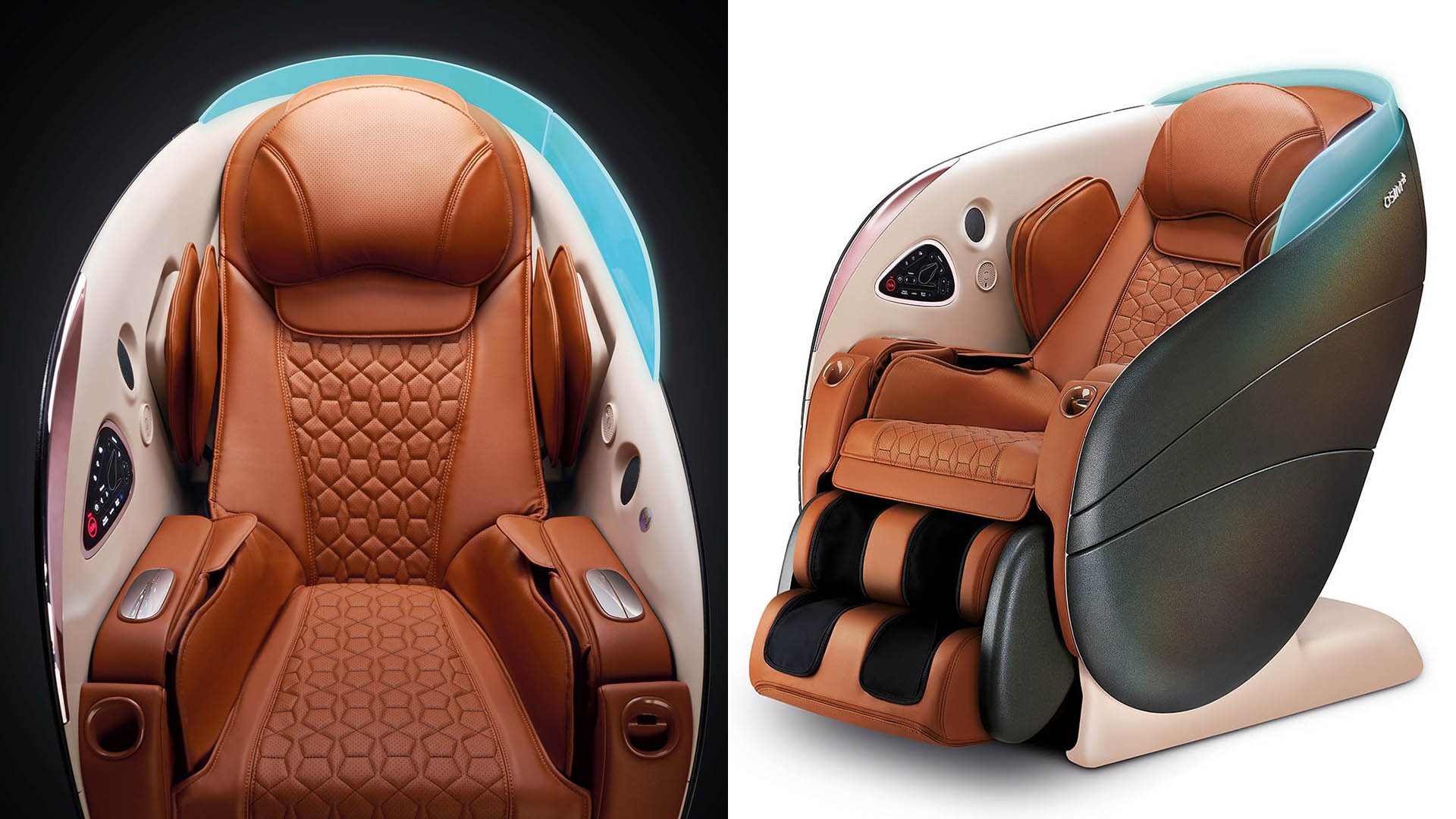 (Photos: Osim)
What it looks like: At first blush, it looks like a Business Class — or even First Class — seat on a plane. But don't let looks fool you — this one has massage functions for your entire body from head to toe, literally.
What it feels like: It feels like I'm cocooned in another world as I sink into the smooth, spacious leatherette seat. I start with a stress analysis by placing my hand on the biosensor plate on the armrest. Slept well? The AI-assisted test will pick it up. Had a late and boozy night? It'll show in your stress stats too. Let's just say this was a much-kneaded massage trial for me, according to my stats. The chair then scans your entire body to ensure the massage is tailored to your body.
There are numerous massage settings for various parts of your weary body. But what piqued my interest were the four preset visualisation programmes that combine massage, a guided meditation, relaxed imagery (via the device from which you access the Osim app on), and more. It's meant to be an all-round relaxation experience. I choose the 'Sunset Beach' mode. As the full-body massage begins, a soothing voice takes guides me through breathwork and meditation session, and gentle relaxing tunes and the sounds of crashing waves pipe from the 3D surround sound speakers to fully immerse you in the experience. Aside from a slight adjustment to the pressure at my shoulders according to my preference, I was lulled into a state of relaxation quickly. It helps, too, that the chair has now been reclined to its fullest at 152 degrees, similar to zero gravity as I'm almost lying down. It feels like I'm chilling in a hammock, albeit a very futuristic one, with no stress on my lower back.
I ended up staying twice as long as I intended to. The stress test I do post-sesh shows a slight improvement from before —  not bad for a half an hour sesh. I leave the store feeling lighter and more relaxed, rejuvenated enough for a spot of lunchtime shopping. I can see why people would transform their home layouts for a massage chair. 
At $8,999, this is a veritable splurge. So it goes without saying you should try it for yourself at an Osim store first — sign up for a free trial here and receive an Osim USB Humidifier worth $29 when you book a session. The Osim uDream Pro is available at Osim and Amazon.
Shop more massagers
Don't have the space or the budget for the uDream Pro? These smaller, wallet-friendly massagers for at-home muscle relief are much-loved by shoppers.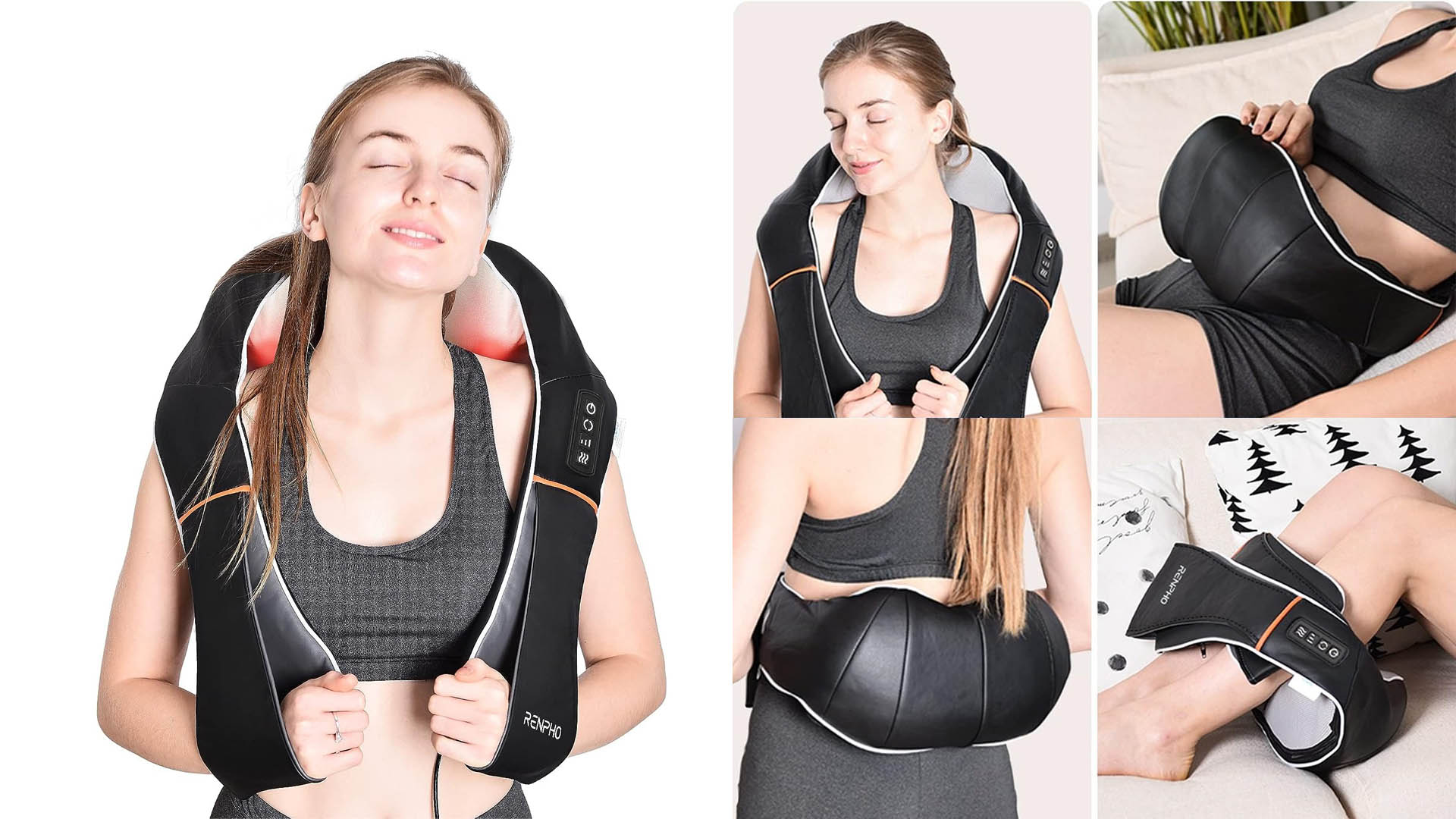 Renpho Shiatsu Neck and Shoulder Back Massager 
A bestseller on Amazon with a 4.3/5 rating from almost 7,000 reviews. Shoppers love that "it hits all the correct spots", and that you can enjoy a "hands-free massage" by draping this over your neck and shoulders. One even raved about how "it feels like a proper massage by someone with really strong hands".
Renpho Shiatsu Neck and Shoulder Back Massager, $89.99. Buy it on Amazon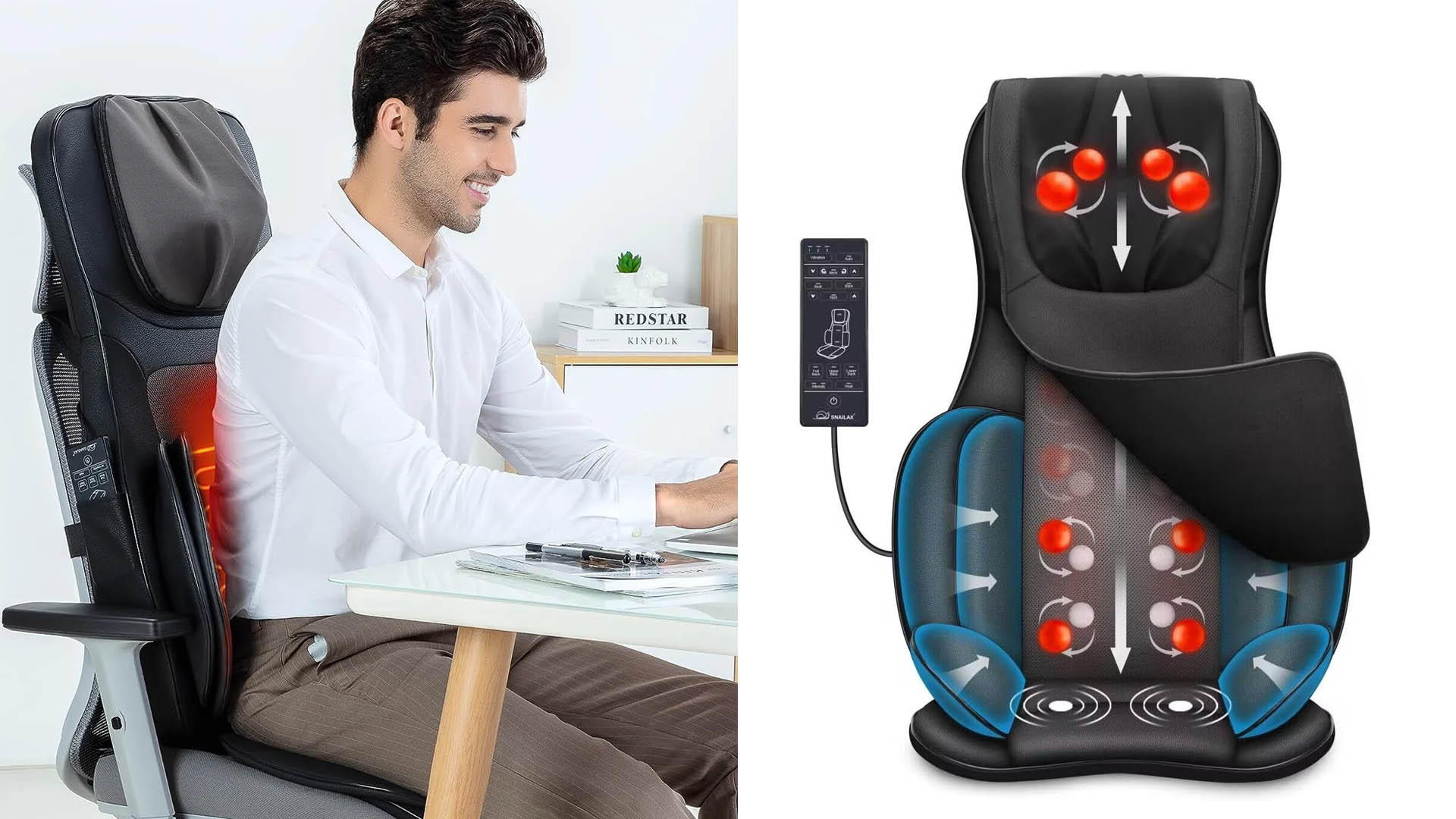 Snailax Full Body Massager Chair Pad
This shiatsu massage chair pad with eight rollers for a better fit is also decked out with heat and air compress for extra muscle relief in your neck and back. Plus it's portable, so you can use it at home, in the office or even on the go in the car.
Snailax Full Body Massager Chair Pad, $260. Buy it on Amazon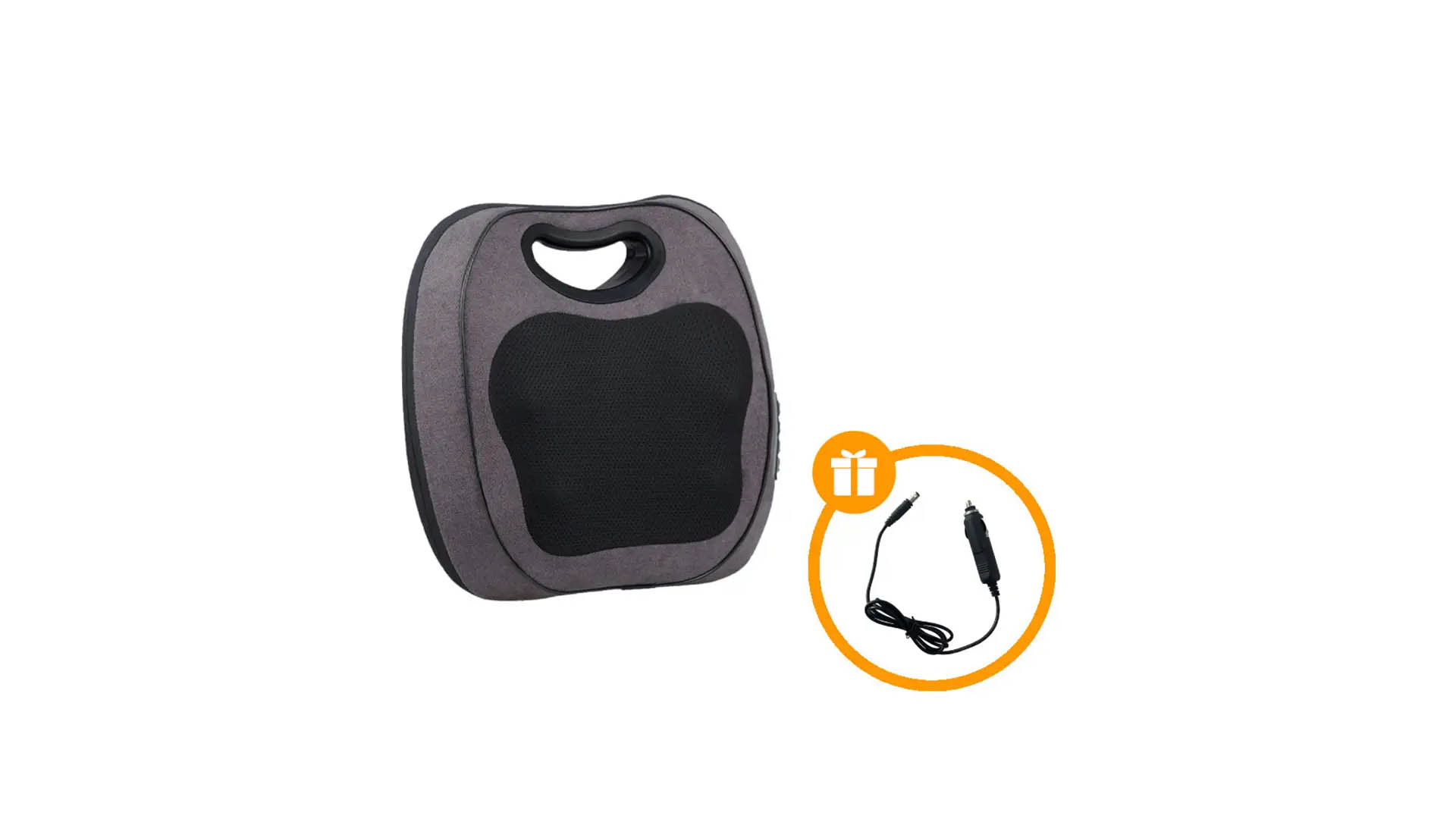 It's tiny but mighty— and so versatile you can use it on various parts of your body. From soothing neck and arm soreness to providing relief on the abdomen and legs, this massager with 16 kneading heads and two hammering massage heads alleviates back pain and improves blood circulation too.
Health+ Handy Massager, $109.90. Buy it on The Wonder Shop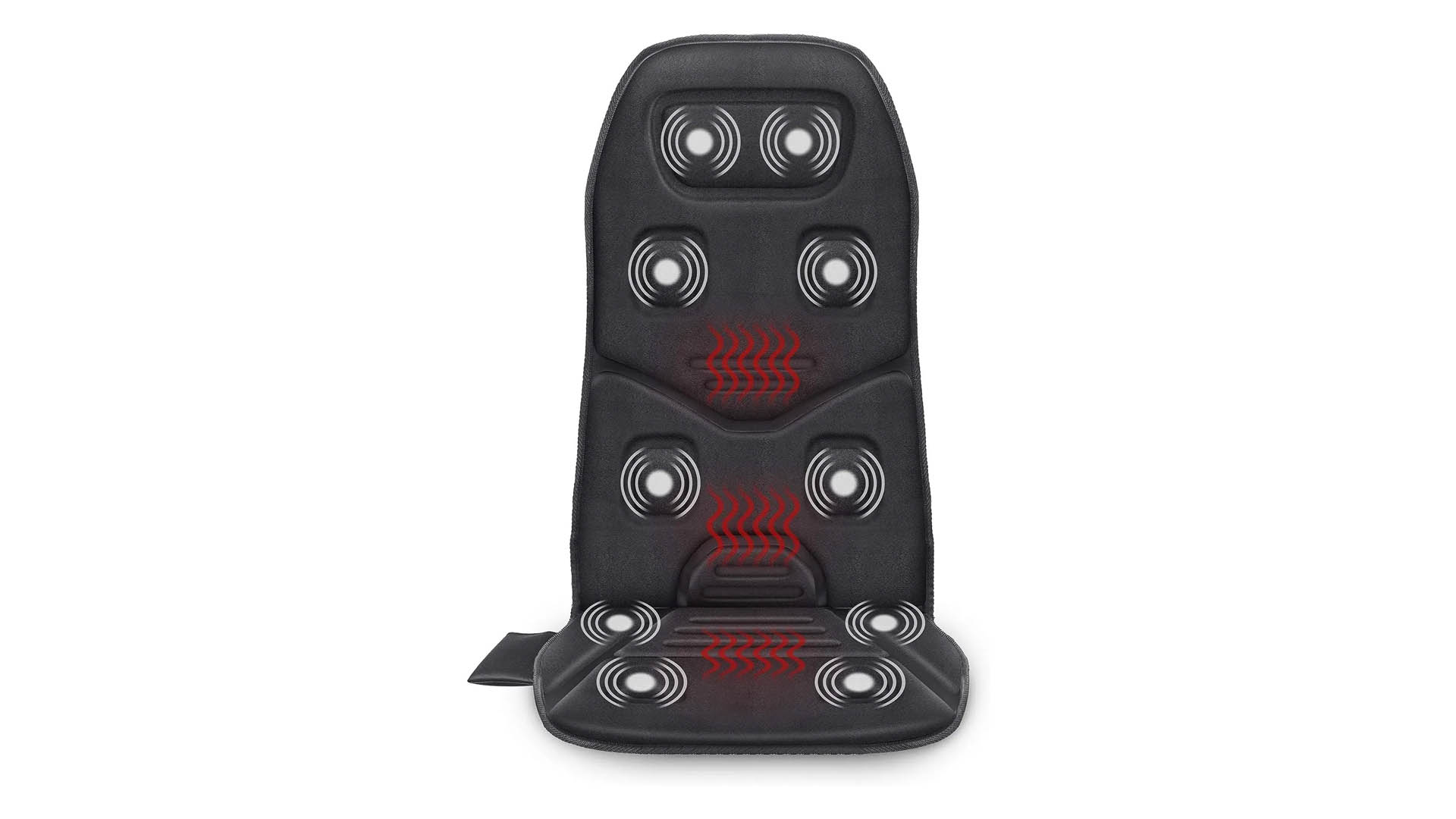 Comfier Massage Seat Cushion with Heat
Designed to fit most office chairs, this vibration massage chair pad is suited up with five programmed modes and three massage intensity levels for greater customisation. Three heating pads come with fast heating, and an auto shut-off function for safety.
Comfier Massage Seat Cushion with Heat, $99. Buy it on Amazon