Our articles may contain affiliate links. If you buy through these links, we may earn a small commission. Prices are correct at time of publishing.
By Delfina Utomo Published September 10, 2023 Updated September 11, 2023 Bookmark Bookmark Share WhatsApp Telegram Facebook Twitter Email LinkedIn

Can I just say that chucking everything into a pot and letting it cook really takes the fun from cooking but it's really what all these 2-in-1 multi-cookers promise. I may be no expert in the kitchen but I do love experimenting when cooking – but at the same time, I'm also almost always too busy to be cooking meals from scratch. 

My latest culinary dalliance has led me to the Mini Multi Cooker, a tiny titan that claims to do it all: boiling, frying, steaming, and stir-frying. The product listing states that it's a 6-in-1, but 'deep, fried' is not exactly a technique, and 'steamboat' and 'boil' are pretty much the same.
Screenshot from The Wonder Shop
Naturally, I was sceptical, as it's not the size of the kitchen appliance that matters, but the magic it performs. So, with my apron tied securely and my sceptic's hat on, I embarked on a whirlwind cooking escapade – with a twist. I was only going to be using instant food for cooking. 
BUY IT: Gourmet Chef Multi Mini Cooker, $49.90, Buy it from The Wonder Shop
The look
The pan is light and plastic but the cooking surface is a non-stick ceramic texture. It also comes with a lid, steamer and cooking utensils, along with the cord you plug in to start cooking immediately. The key word here is 'immediately' because once you toggle the 'on' switch, the pan starts heating up immediately
Boiling some soup noodles.
Boiling: A Watery Wonderland
First up, boiling. The Mini Multi-Cooker Pan may be diminutive, but it's no slouch when it comes to cooking soupy instant noodles. Its petite size is perfect for solo cooking or side dishes, but don't expect it to feed an army. For small-scale boiling needs, though, it's a dream. The non-stick surface is a breeze to clean, and the handle stays cool no matter how heated the situation gets.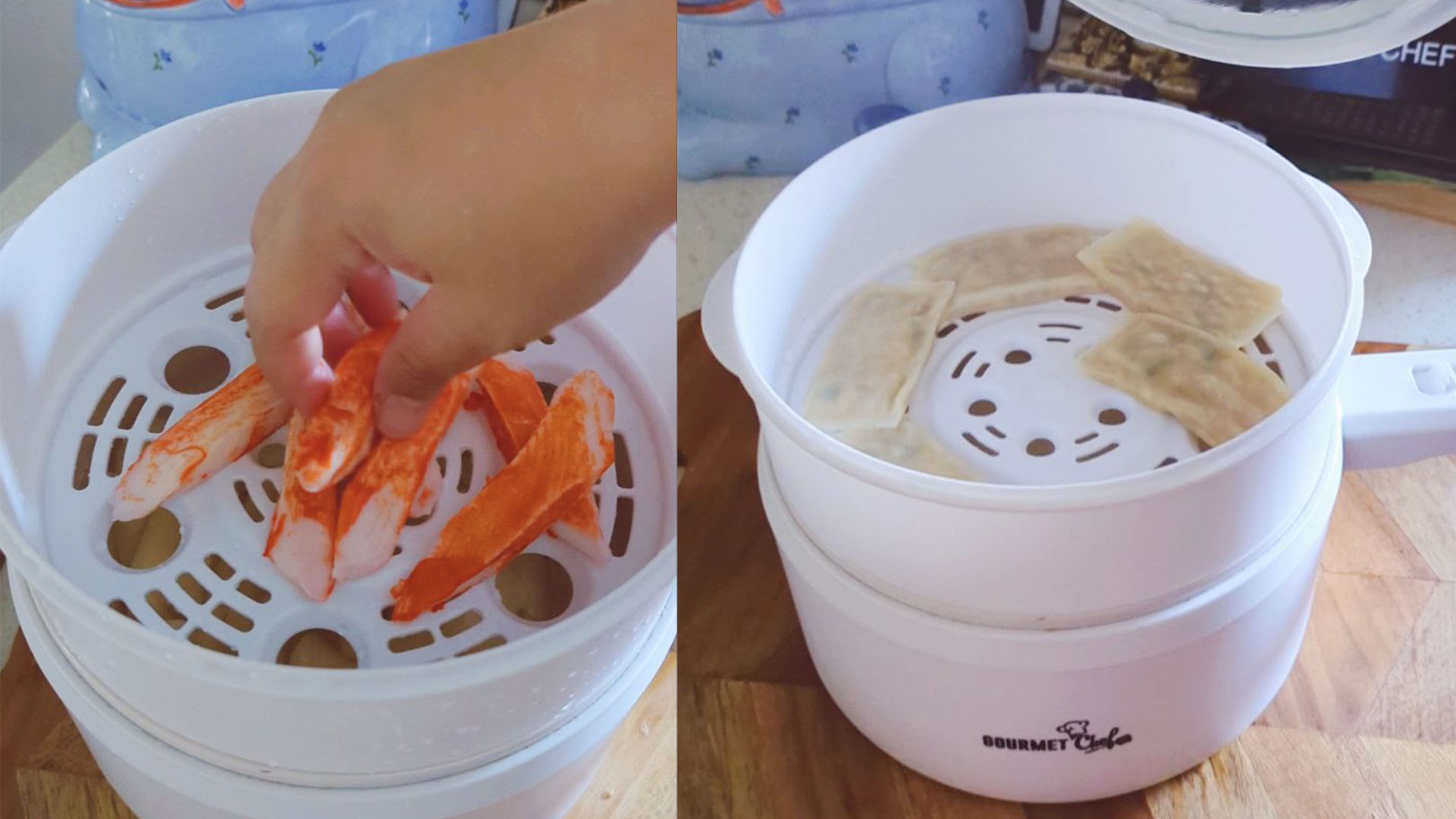 Steaming some crabstick and dumplings.
Steaming: A Steamy Affair
The Mini Multi-Cooker Pan comes with a handy steaming rack so you can multi-task – or multi-cook (haha). The compact design ensures that the steam circulates efficiently and quickly. There's no need to wait for the water to boil as well, I stacked my rack frozen dumplings while boiling my noodles. However, if you're thinking of larger items, like a whole fish, you might find yourself longing for a bit more real estate.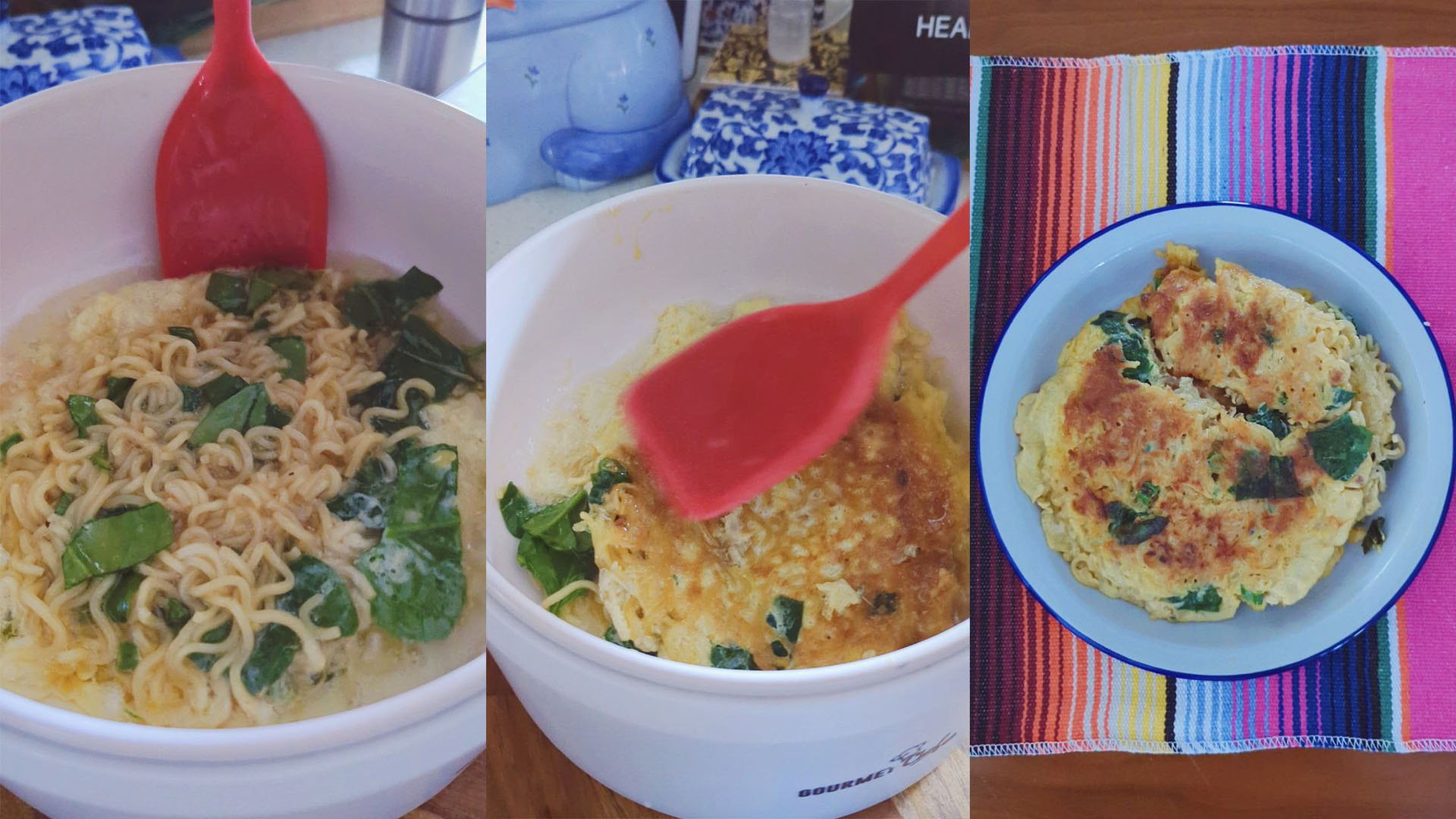 Pan-frying the eggy pancake.
Frying: Gentle But Mighty
Frying is where this mini marvel really flexes its culinary muscles. It heats up quickly and evenly, creating that delightful sizzle when you drop in your battered treasures. Frying and deep-frying always intimidate and I have the scars to show for it but for this little cooker, it's more of a gentle bubbling than aggressive sizzling. Just don't get too carried away with quantity; it's best suited for single servings or smaller portions.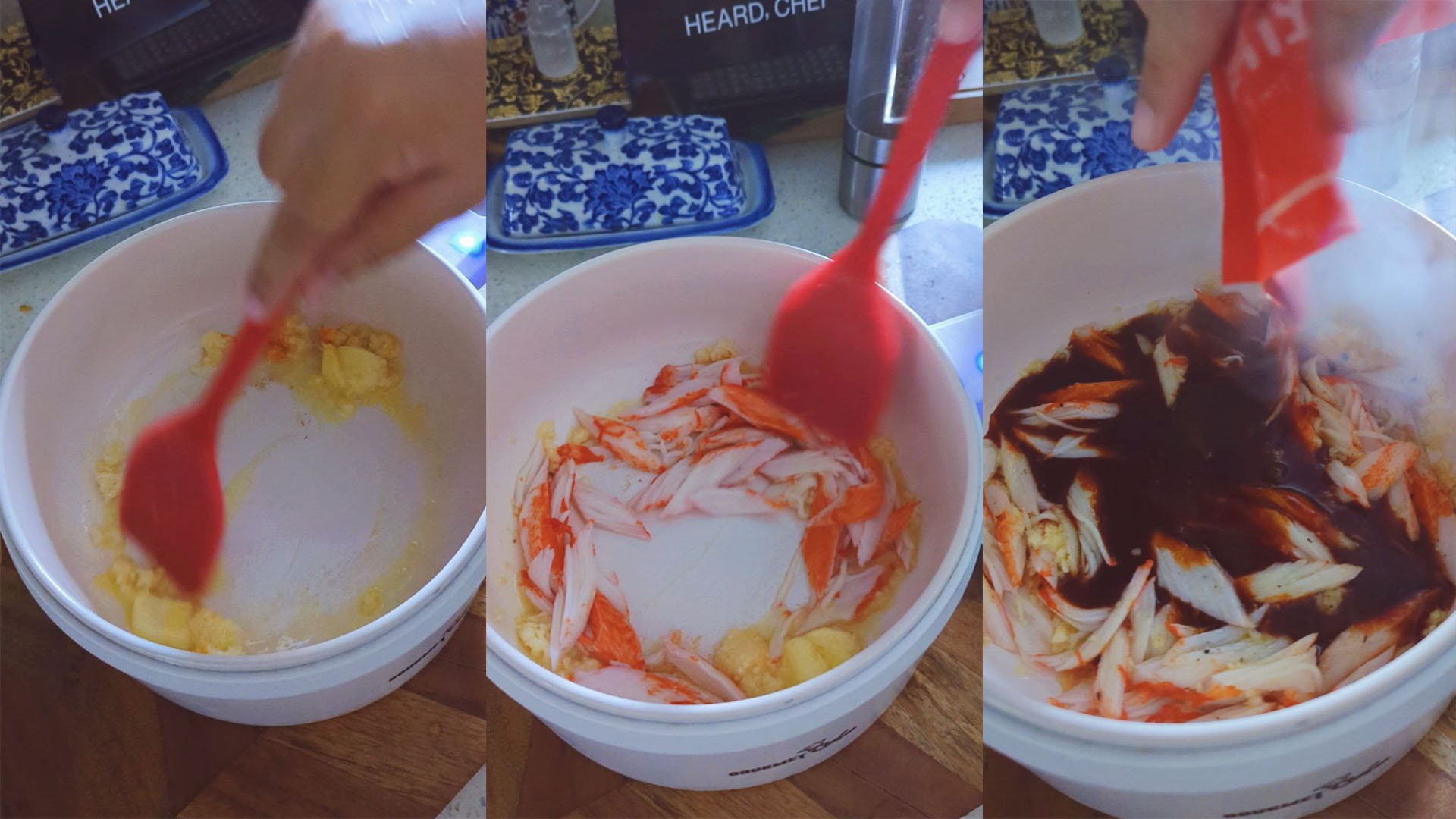 Garlic and butter is a must when you're stir-frying anything.
Stir-Frying: A Stirring Success
The Mini Multi-Cooker Pan's high sides keep the action contained, and the non-stick surface ensures that your ingredients slide and glide with ease. It's a joy to toss your stir-fry ingredients, and again, the compact size is perfect for one or two servings. However, if you're cooking for a family reunion, you'd better be prepared for multiple rounds of frying.
In conclusion, the Mini Multi-Cooker Pan is a mini marvel that's up to the task for a wide range of cooking adventures. Whether you're a solo cook or part of a dynamic duo, this small powerhouse will have you whipping up decent dishes in no time. Just remember, it's not designed for cooking up a storm at a family gathering but will be perfect if you're in a dorm or a place where space is an issue. But if you're seeking a versatile cooking companion for fun everyday kitchen experiments for one, this pan is a keeper. 
One of my favourite parts of cooking with this pan is that smooth ceramic surface which makes cooking so breezy. On top of that, washing the pan was a pleasant surprise because all the oil and grime washed away so easily. 
BUY IT: Gourmet Chef Multi Mini Cooker, $49.90, Buy it from The Wonder Shop
More multi-cookers to check out: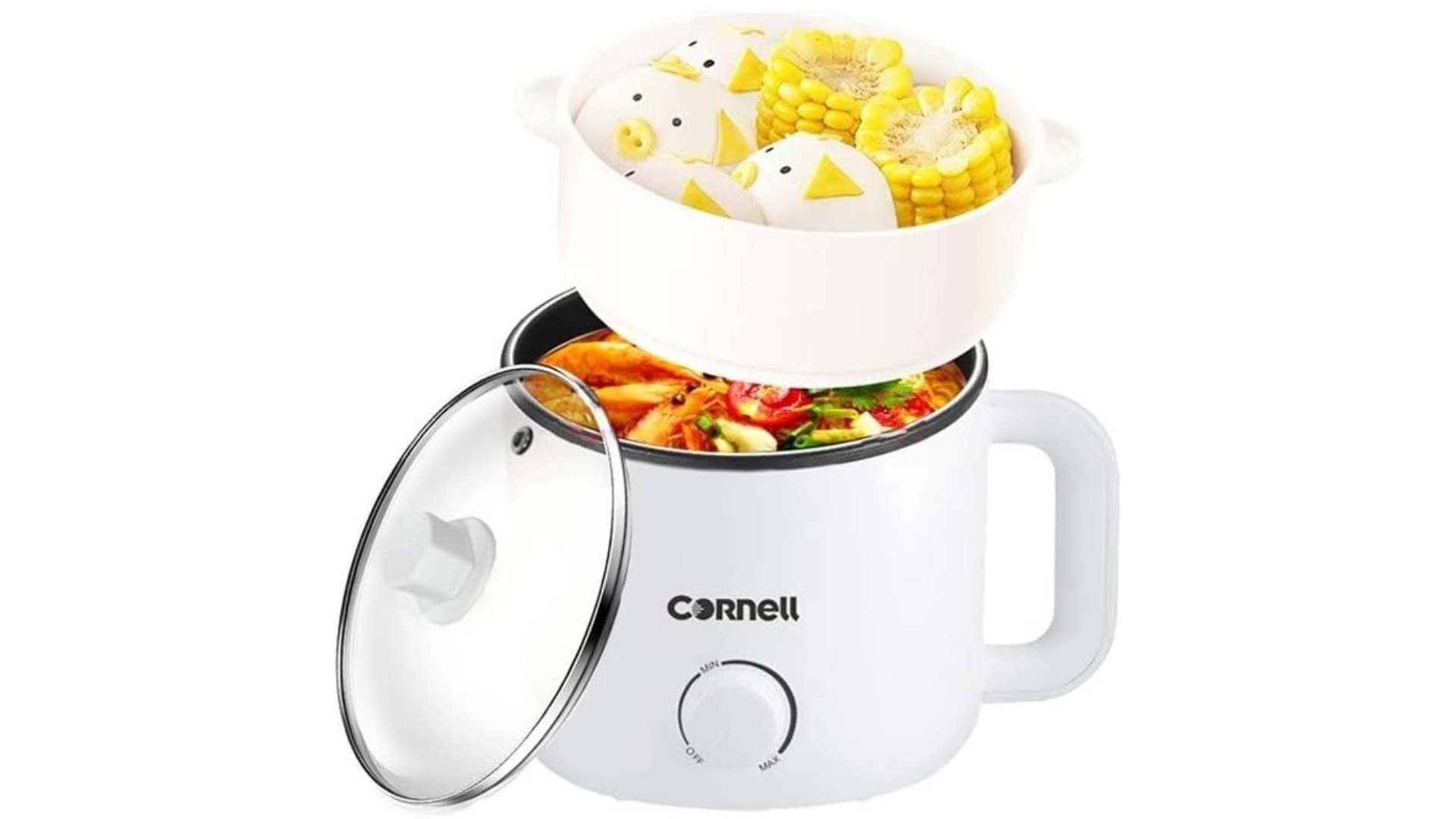 Cornell 1.5L mini multi-cooker, $29. Buy it from Amazon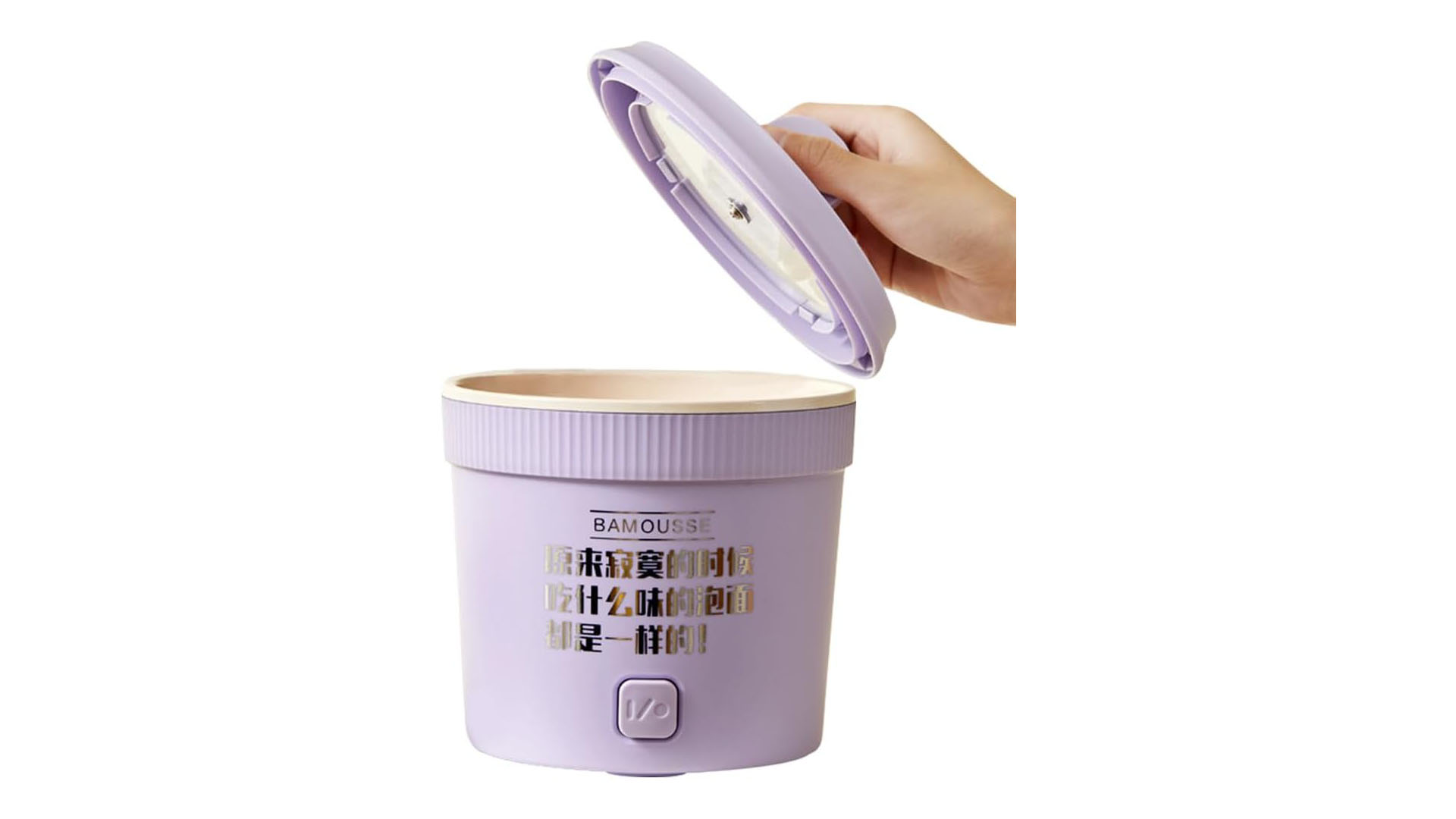 Electric Hot Pot Ceramic Glaze Liner Cooker, $22.90, Buy it from Amazon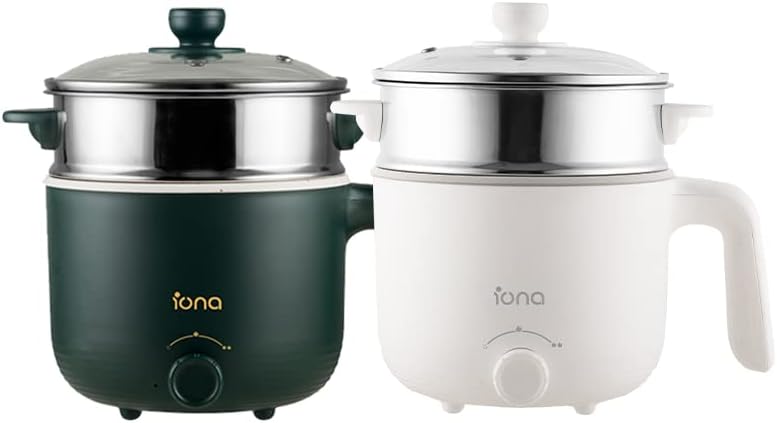 IONA 1.2L Multi Cooker, $29.70, Buy it from Amazon
What I made
1. Soto Indomie Soup with Dumplings and Egg Drop
The Indomie Goreng may have all the fame and glory but it's these soup noodles that are my favourite. I usually keep it simple with an egg drop but wanted to play around with the steamer and found some spicy frozen dumplings on Amazon Fresh (same-day delivery available). 
Indomie Soup Noodles Soto Flavour (Pack of 5), $2.10Daesang Korean Hot Pepper Japchae Dumplings, $8.83
2. Indomie Goreng Eggy Pancake
Go about making your Indomie Goreng as you would but beat two to three eggs, dump the noodles in the mixture and add other ingredients like extra herbs, veggies and chillies for taste then mix till it becomes a sort of batter. Ladle it on a pan and flatten it out, flip when the egg is solid. 
Indomie Migoreng Fried Noodles Special Flavour, $2.10N&N Premium Quality Singapore Fresh Eggs 10 x 60g, $3.10
3. Tteokbokki with Mozzarella Ball
Instant tteokbokki is sometimes too sweet for me so I added more chilli and garlic for taste, and steamed some crab stick to shred and add to the the tteokbokki. I was feeling a bit fancy and I randomly ordered a ball of mozzarella anyway so I topped the dish with it. 
Cook-Tok Tteokbokki Rice Cake with Chewy Noodles, $9.98Granarolo Fresh Liquid Mozzarella Ball 125g, $4.85